Customer Service Training for the Pet Industry Registration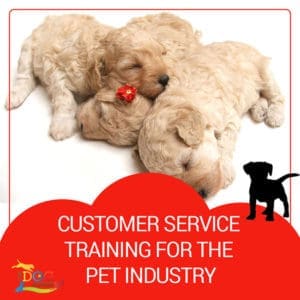 Provided by: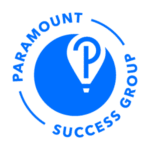 Paramount Success Group

Featuring Pet Industry Expert: Lori Davis
Training Modules
Pet Industry Customer Service Training consists of two different course modules. One is for business owners and managers and one is for employees. You will have access to both modules when you sign up.
How it works:
This course is available by demand and you can begin anytime. The price is based on how long you would like access to the material. Access begins as soon as you join the course and continues for the length of time indicated below. We would recommend a longer period of time if you have a large number of employees you would like to have review the material.
Cost for the course:
One-Month Option:
$139 for one month's access to both modules, handouts and quiz, plus one free phone consultation with Lori Davis.
Three-Month Value Option:
$349 for three month's access to both modules, handouts and quiz, plus one free phone consultation with Lori Davis.
Course Includes
Success Through Employee & Customer Engagement (Written for Pet Care Business Owners & Managers)
Course Description: Set your business apart from the competition by creating a company culture that fosters exceptional employee performance and delivers exceptional customer experiences. These strategies will help you develop a loyal following of devoted and profitable customers.
Discover the correlation between employee satisfaction and customer satisfaction.
Create customer loyalty and success in your business by creating a high performance work environment.
Learn to engage and empower employees so they become your committed partners who consistently represent your vision and goals.
Prerequisite: None
Audience: Owners and managers only.
Customer Service Training for Pet Industry Employees (and those who manage them)
Course Description: Master the tools and techniques proven to create exceptional customer experiences in a pet care business.
Provide a consistent standard of excellence that customers will come to rely on and trust.
Dispel four common customer service myths.
Learn how to turn challenging conversations into positive interactions.
Increase customer satisfaction and overall brand reputation.
Turn customers into marketing ambassadors for your business.
Prerequisite: Staff members: None
Audience: Owners and managers, and all staff members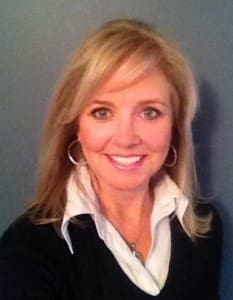 About the Instructor
Lori Davis is passionate about helping small business owners achieve maximum success!
Lori graduated from college with a degree in management and employee relations and began her professional career in sales. With an innate entrepreneurial drive, she went on to own two successful small businesses in Texas while raising her two children. After moving with her family to Connecticut, she completed multiple university led courses in professional coaching, project management, and leadership development. During this time she also accomplished record setting fundraising for the Juvenile Diabetes Research Foundation and The Circle of Care, for families of children with cancer.
In 2008 Lori began working with a pet industry consultant providing coaching for pet care business owners and veterinarians, as well as sales training for staff members. She later accepted a position as the Director of Sales in the travel industry where she managed a large call center and resurrected a failed custom group sales department. In just seven months, her efforts with custom group sales alone led to an influx of over two million dollars in actual and future revenue.
Lori attributes her success in the pet industry and the travel industry to strategic hiring, sales and customer service training, effective leadership and the implementation of a clearly defined selling process. Lori's entrepreneurial spirit combined with the urging of several former pet industry clients recently led her back to small business ownership. She is utilizing her professional and pet industry expertise, along with her passion for pets and those who care for them, to once again help pet care businesses reach new heights of success!
As the founder of Paramount Success Group, Lori embraces each client's unique vision and provides the tools, strategies, coaching and training proven to increase overall performance, revenue, and profits.