A
Brand New, More Profitable Dog Daycare Model


That's Unlike Anything Your Competitors Are Selling!
It's Better For Your Staff. Better For The Dogs. And Better For Your Bottom Line!
→ OVERSATURATED MUCH? Chances are, you could throw a stick and hit an all day play doggie daycare. These puppies are popping up everywhere.
→ Your business needs employees… but WOOF, keeping up with minimum wage is getting expensive.
→ And, nope, those aren't the only skyrocketing costs. Your bottom line? It's hurting.
→ You're ready for fresh ideas for making your daycare THE go-to facility.
→ Plus, you could REALLY use some help figuring out the best prices for your business.
You're on the hunt for a blueprint for daycare success, aren't you?
A fresh revenue stream that engages your staff and elevates profits?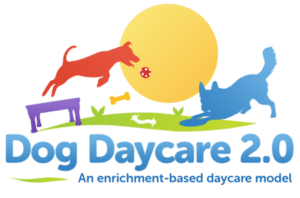 Introducing:
The Dog Daycare 2.0 Toolkit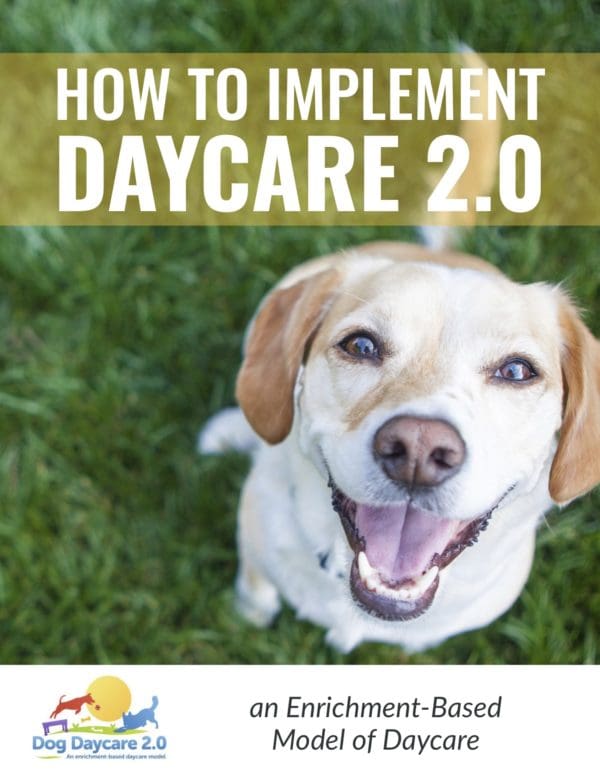 A Digital Implementation Guide That Includes:
→ Our newest ebook: How To Implement Dog Daycare 2.0, an Enrichment-Based Model of Daycare
→ Our Daycare 2.0 Implementation Companion Workbook (to document your plans from start to finish.)
→ Done-For-You Resources and Templates (to save you time getting started with a bang!)
→ Pre-Designed Floor Plans (to literally take the guesswork out of the equation!)
→ Schedules and Pricing Guides (so you can maximize efficiency and profitability… effective immediately!)
→ Marketing Material for your email lists, social media, and newsletters (so you can get the word out without the hassle of creating everything yourself.)
→ A detailed Guide to Teaching Many Different Enrichment Activities (because your staff will ask you what to do. Am I right?)
Who

Are We and

Why

Should You Trust Us?
Hey there! We're Robin and Susan, co-founders of The Dog Gurus. Two women with BIG LOVE for all our furry, 4-legged friends, their humans and the business owners dedicated to providing every pup-centered service they need. If we haven't met already, here's a little bit about who we are…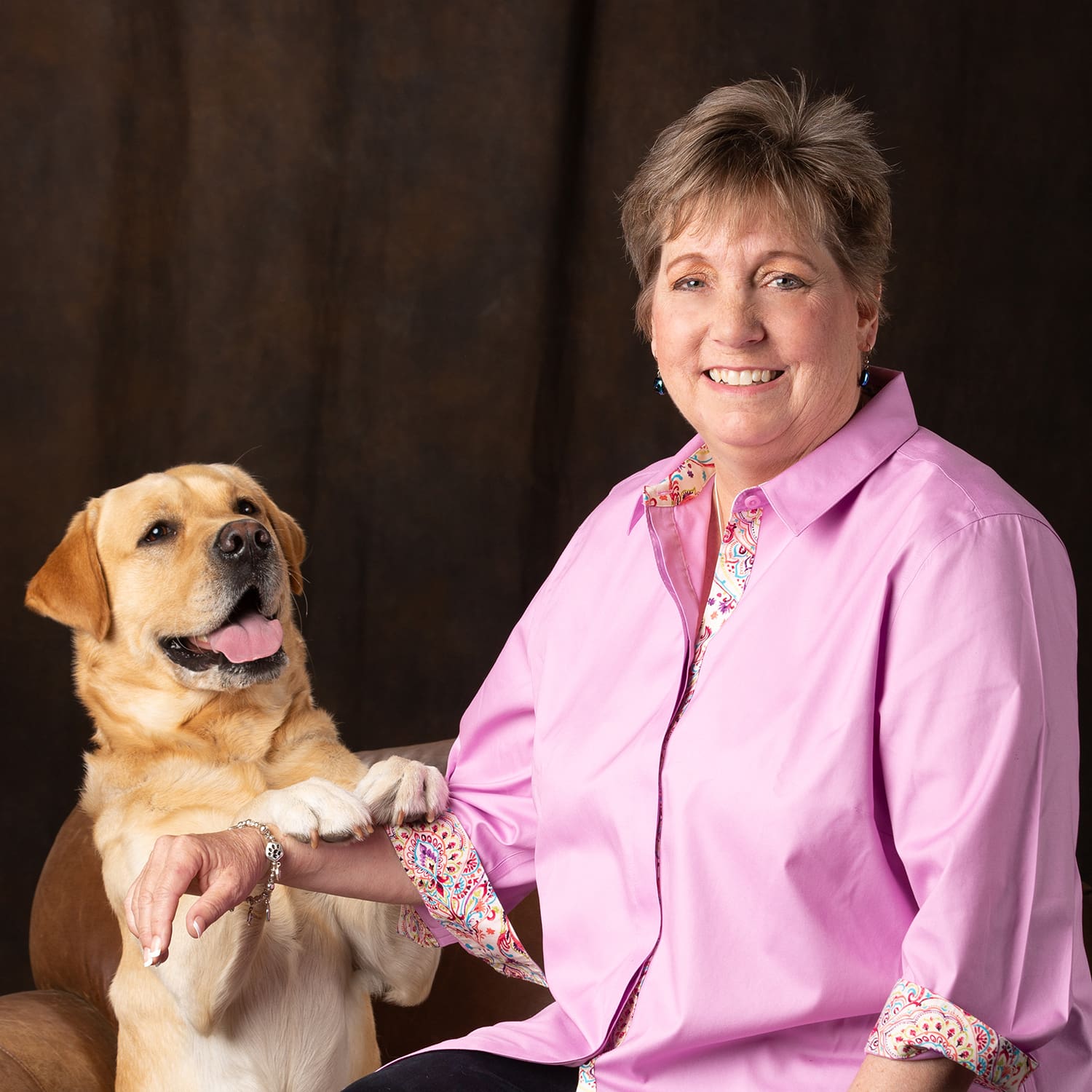 Robin Bennett, CPDT-KA
Co-Founder, The Dog Gurus
Robin Bennett is a Certified Professional Dog Trainer, author, speaker, and expert on dogs. She founded one of the largest dog training companies in Virginia and has been using her expertise in "reading dogs" to teach families how to train their pets as well as helping others in the pet care industry keep dogs safe for over 20 years. Robin's first book, All About Dog Daycare is the number one reference on opening a dog daycare. She is also Co-author of Off-Leash Dog Play… A Complete Guide to Safety and Fun, and an extensive staff training program called, Knowing Dogs, which are the leading staff training resources for dog daycare and boarding facilities. Robin is currently co-founder of The Dog Gurus, the nation's premier resource for dog care professionals. Through The Dog Gurus she is now helping pet care professionals get their lives back by showing them how to create sustainable businesses with teams that truly know dogs.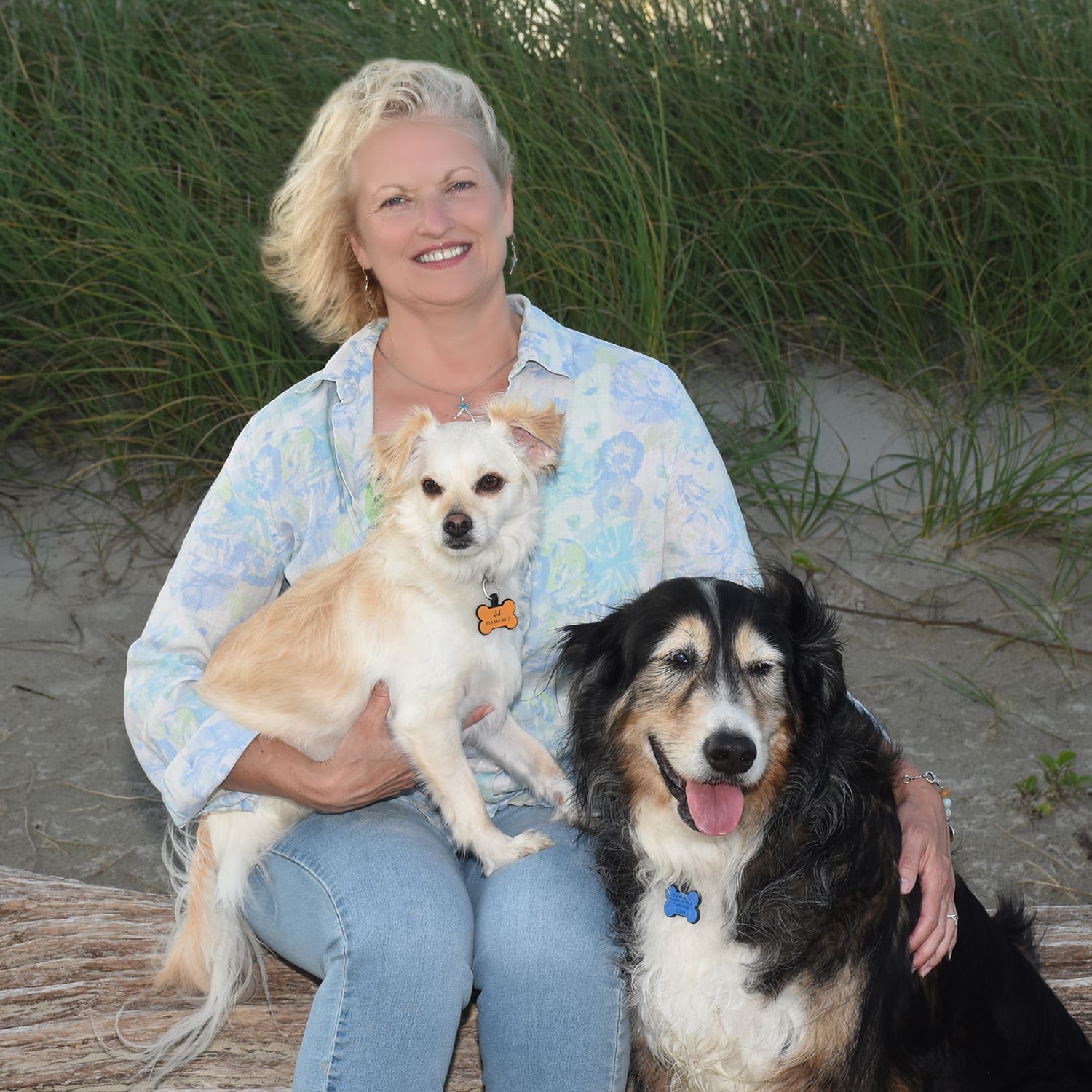 Susan Briggs, CPACO
Co-Founder, The Dog Gurus
Susan Briggs is a Certified Professional Animal Care Manager, author, speaker, and pet business expert. As co-founder of The Dog Gurus she brings over 18 years of experience in the pet industry with 12 years as co-owner and operator of a successful dog daycare, lodging, grooming and training business in Houston, Texas. In addition to being a co-author with Robin in publishing Off-Leash Dog Play and Knowing Dogs, Susan used her educational background in accounting and published Counting Noses: Accounting and Financial Management Guidelines for the Pet Services Industry. Susan enjoys making it easy for owners to understand the numbers side of their business so they can focus on care quality. In 2015 Susan co-founded the Professional Animal Care Certification Council whose mission is to provide independent testing and certification for pet care professionals. The program embraces Susan's passion for providing quality care for animals.
The How To Implement Dog Daycare 2.0 Toolkit Is a 100% Digital, Self-Study Program. This Means You Can:
– Build your business with actionable strategies right from your office!
– Learn at your own pace from ANYWHERE IN THE WORLD!
– Start IMMEDIATELY. Not 30 days from now. Not the next time a specialty program is offered. Not "sometime next year." You can make your business stand out, right NOW!
-Get access to all the resources online for a full year (and download all the pdfs so you will have them forever)
It's time to grow a profitable business that marries your passion for pups and entrepreneurial spirit with a non-stop flow of loyal customers at your daycare doorstep.
Give Your
Dog Daycare the Makeover It Deserves

!
Listen to What Others are Saying…
"As always, The Dog Gurus provide excellent courses to enhance your skills, staff training and always raising the bar for dog safety. Not sure what I would have done without The Dog Gurus. They were the force in helping me achieve my goals."
"We had been trying to implement this program for well over a year but never seemed to get beyond obstacles that we saw. I work best with deadlines and accountability which you gave me with the course."
"A forward thinking idea that can be customized by each business to fit their needs! Extra revenue is seen quickly after implementation."
I've Heard Enough!
Where

Do I Snag My 2.0 Toolkit?
Are you ready for a revenue stream that can't stop, won't stop?! We bet you are.
Get the guides, resources and done-for-you templates to immediately set your daycare apart from all the rest. The 2.0 Toolkit helps you to raise the bar—and bring endless business TO YOU.
Wagging tails, happy team members, faithful customers, more money in the bank. How's THAT sound for a business with your name on it?