Recently a dog died from heat exhaustion in a pet care facility. The Dog Gurus would like to help raise awareness of these kinds of tragedies and offer valuable resources to help pet care professionals prevent these accidents from happening. Our friend, and pet care consultant, Gretchen Meienburg from MayCastle Consulting, has graciously provided us with tips she uses in her facility after suffering a similar tragedy several years ago. We hope everyone will implement the safety tips below and start using the downloadable resources to prevent heat stroke in dogs.
 With temperatures around the country approaching triple digits it's time for Pet Care Facility Operators to review heat advisory procedures with your staff.  I don't want anyone to go through what I went through eight years ago.
Avoid My Tragedy
My second pet care facility was open for its first summer and we were experiencing temperatur
es in the upper 90's, with a heat index closer to 106 degrees.  I was at my first facility working as an extra person to monitor the dogs while they were outside.  My phone rang and the manager from my second location was frantic.  A Boston Terrier had collapsed outside during an elimination break.  During a staffing shift change, the dog was left outside for 30 minutes.  They rushed to the emergency clinic but it was too late. The dog died from heat exhaustion.
The phone call I had to make to the pet parent is one no one wants to make.  With my own tail tucked my tail between my legs, I admitted this was negligence on our part and below our standard of care.  I was called many unpleasant names by the owners, but just listened so the family could let out their emotions and pain.  There was nothing I could do to take away their loss, but did offer to pay for another pet if they choose to get one in the future.  We were very fortunate to keep this pet family as a client and naturally we changed many of our procedures to prevent this type of incident in the future.
I would like to share the procedures we have implemented to help all pet care centers avoid a similar tragedy.
During high heat and humidity times of the year post heat advisory signs on doors leading to outside play areas.  Posting signs will remind staff of the heat when they are moving dogs to outside areas.  A staff member should remain outside with pets at all times (even for elimination breaks) to monitor each pet's tolerance of the heat.  Ensure all staff know:
Symptoms of heat stress
Normal dog body temperature range of 101 – 102.5 F
Procedure for checking a dog's temperature (and the location of a nearby thermometer in the facility)
Provide shade covers and water.  Shade covers alone can reduce the temperature by 10 degrees.  If the covers have a water misting system it can keep the dogs 10-20 degrees cooler.  Farm Tech is a source for shade covers.  Providing water in all outside areas will allow pets to hydrate when they need to.  Remember to change the water frequently during hot days or add ice to help cool the drinking water temperature.
Heat index information.  Monitor the amount of time dogs spend outside compared to inside.  Have a weather station for your facility and every hour post the temperature and % humidity for all staff members to see. The attendants of off-leash play groups should refer to a heat index chart to know how long the pets can play outside.  Exposure to direct sunlight can increase values up to 15 degrees.  (See the Heat Index Chart used at my pet care facilities as an example guideline).
Do an hourly recall with all pets in off leash play groups. This should be more than just counting noses.  The attendant physically touches each pet and visually looks them over.  This is a good practice to ensure no injuries have occurred during play, all dogs are accounted for and great practice of staff leadership skills. This will also ensure you are intentionally checking for the behavioral health of each dog during hot weather to notice any early warning signs of possible heat-related problems.  (The Dog Gurus has created a Nine Point Dog Check that we recommend be used as part of the role call process).
Know the Breeds.  Ensure all your staff knows the health risks of brachycephalic dogs,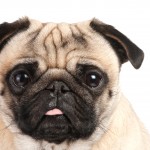 "pushed in" faced dogs such as Pug, Boston Terrier, Pekingese, Boxer, Bulldog, Shih Tzu.  These breeds can have breathing issues and as a result over-heat more quickly than other breeds.
Talk with pet parents.  Before the pet stays in your facility find out how often the pet is outside at home.  Are they a pet who spends most of their time inside on the sofa or do they exercise and play outside often?  Just as with people, dogs that are not acclimated to weather extremes at home will have a harder time with them at your facility.  Minimize time outside for pets that spend majority of their time at home in climate controlled space.
Reduce the length of individual playtimes.  During high heat periods provide two shorter play sessions instead of one long playtime.  Do outside playtimes during early morning or late evening hours, when temperatures are milder.  If space is available, do playtimes indoors during high heat periods.
Monitor dogs in grooming.  Although this area is not usually affected by outside temperatures, the grooming area is a high risk area for heat exhaustion.  The combination of the drying process and potential stress levels of a pet can elevate their body temperature.  Cage-type dryers should not have a heating element; they should only blow room temperature air.  Use a timer on the drying unit that shuts it off automatically.  Alternatively use a kitchen timer set to 10 minutes so you can check on the pet at regular intervals.
Good ventilation in pet enclosure areas.  For indoor areas, ensure fresh air is provided, either by means of windows, doors, vents or air conditioning.  The facility should always have a method in place for providing fresh air inducted, or a ventilation system, at 15 cubit feet per minute (CFM) per pet.  Room temperatures in indoor animal areas should be maintained between 60◦ F and 80◦F at the level of the pet.
Implementing specific heat advisory procedures and staff training will help all pet centers keep pets safe and healthy.  Consider sharing these tips with clients so they also keep their pets safe at home.  Your clients will appreciate the knowledge and care offered as a pet care professional.

–Gretchen Meienburg