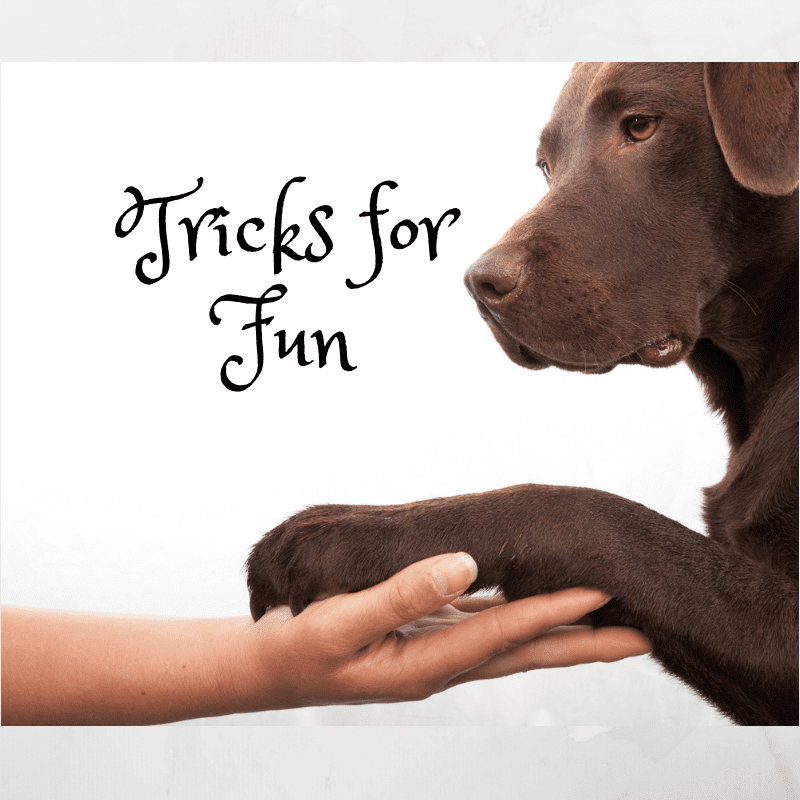 Join Certified Professional Dog Trainer, Robin Bennett, CPDT-KA,
and let's teach your dog some tricks!
Got a Dog at Home?


​Does This Sound Like You? Be Honest:
Does your dog make you laugh one minute and then frustrate you the next?
Do you wish your dog could do those fancy parlor tricks you see on tv?
Do you wish you had a way to tire out your dog so you can have some quiet time for yourself?
Bonus question….do you wish your dog would listen to your kids?
Here's a solution…TRICKS!
Is Your Dog is Smarter than a 5th Grader?
It can sometimes be a challenge managing the household, working from home and taking care of a dog with so much energy. But, I know he's super smart too so I want to bring out the best in him too!
That's why I started teaching tricks. I've had so much fun teaching my dog some behaviors…that are EASY and FUN! (not to mention simple enough that my kids can do it too).
Want to give it a try?
Join Ranger and me in a simple, online trick training course and you'll see just how super smart your dog really is!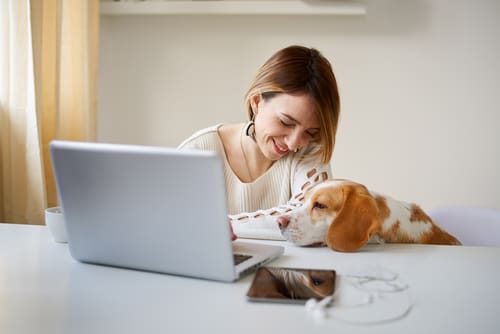 Introducing Tricks for Fun from Robin Bennett, the ultimate boredom buster for you and your dog!
Simple Training!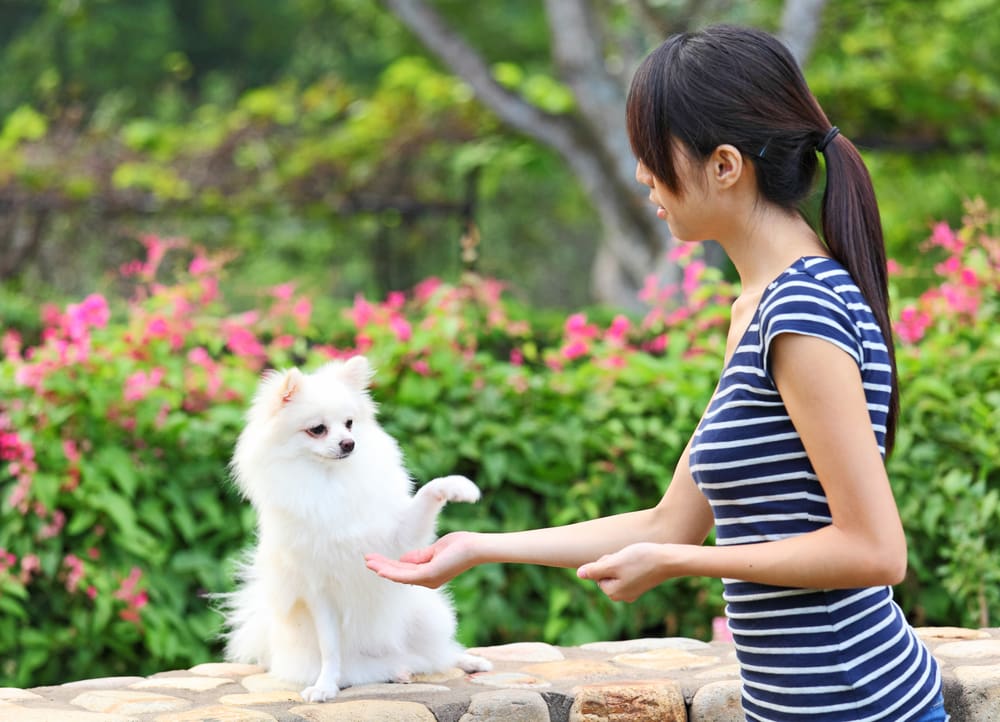 An online video-based course that provides you with a step-by-step instructions to teaching 15 tricks.
Positive Methods!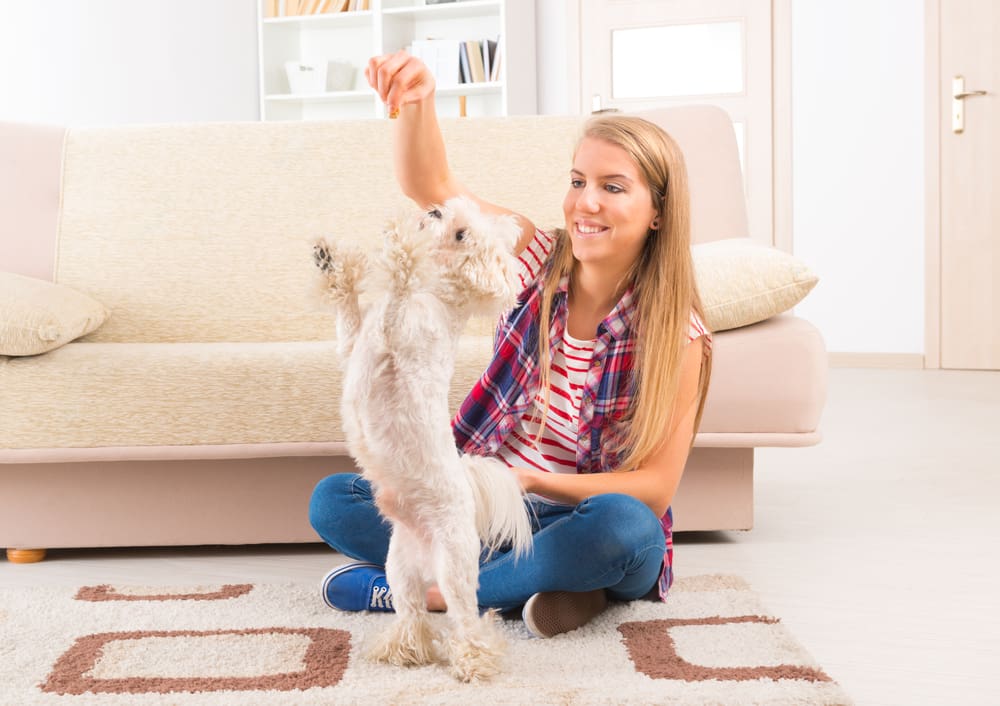 Training based on positive, force free methods that are simple enough that your kids can do it!
Easy to Implement!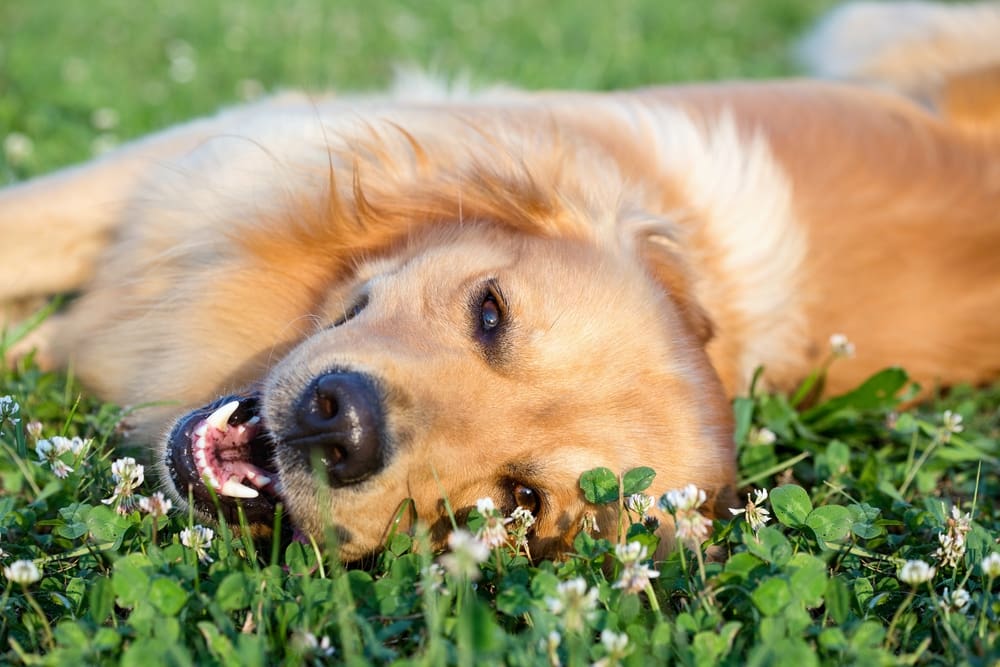 Train in your home on your time.  Over 35 videos all  less than 2 minutes and access for a full year.  
What

You Get With Your Online Course:

A full year access to an online tricks course with tricks taught by Robin Bennett, CPDT-KA (a certified professional dog trainer).

All tricks taught using positive methods

Customer support provided by The Dog Gurus Customer Care Team while they are enrolled on our LMS

Online access to 35 short video tutorials covering over 15 different behaviors including:
The basics (sit, down, name game, stay)
Kennel up
Shake
Spin
Roll over/play dead
Go to mat
Platform training
Leave it
Drop it
Peekaboo
Muffin tin game
Ring the bell
Back up
Weave between legs
Say your prayers
Jump through arms

Robin Bennett is a Certified Professional Dog Trainer, author, consultant and expert on dogs. She founded one of the largest dog training companies in Virginia. She has been "reading dogs," teaching families how to train dogs, and working in the pet care industry helping others keep dogs safe for over 20 years. Her first book, All About Dog Daycare is the number one reference on opening a dog daycare. Co-author of Off-Leash Dog Play… A Complete Guide to Safety and Fun, and an extensive staff training program called, Knowing Dogs, she is now making canine body language easy for everyone to understand. The Dog Training Facility founded by Robin has been repeatedly recognized as one of the best for over a decade. It boasts 13 instructors and offers a wide range of training options for family pets.
See What

Some of Our Customers Are Saying:

"I just like the way that Robin simplifies things so that ANYONE can learn to do it the right way."

– Donna, Pet Parent

"I wanted to thank Robin for this class. Thanks, Robin, for being so generous in sharing your considerable expertise and knowledge."

– Jan, Pet Parent

"It's like having your own personal trainer by your side every step of the way! I had peace of mind knowing I was doing the right things at the right time for my puppy!"

– Julie, Pet Parent
Frequently Asked Questions
How Much Does it Cost?
This course is only $99 for 1 year of UNLIMITED ACCESS! Start the course as soon as you sign up and review the course as often as you like!
How Does it Work?
Once you purchase you'll receive a log in to a private members only dashboard where all your material is located. You can start the course immediately.
How Long do I Have Access?
You get 1 year of unlimited access! The online course is ready for you as soon as you purchase and anytime day or night for the next 12 month. Rewatch the videos as often as you need to. Let your whole family view them!
What if My Dog Can't Learn These Tricks?
If you need assistance, reach out to our customer care team and we are happy to help. You can also contact Robin to talk about your dog as well. Since this is an online course with immediate access, there are no refunds available 96 hours after registering. Refunds requested within 96 hours of registering will be refunded less a $20 administrative processing fee.
Get Access Now! Just $99
End the chaos and teach your dog some tricks!
Do you have any questions about our course? Contact us here and we'll be happy to help you out.