Developing a Levels Based Model for Group Training
An online program that will help you revamp your group training program (Taught by Robin Bennett, CPDT-KA)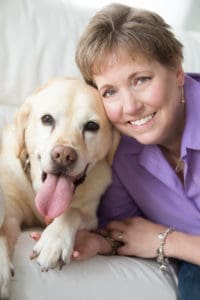 If you're like me …
You teach group dog training classes to help build stronger relationships between dogs and their owners
Watching pet parents learn about their dogs is the highlight of your day
You love teaching and understand the importance of Group Dog Training Classes
But of course, it's inevitable that when teaching group classes not everyone finishes and those who do don't continue training….
Frustrating

isn't it?
​Dogs and their owners get bored or anxious because they're all required to learn at the same pace
Or they don't sign up for additional classes because they're too busy and can't find time
Or they don't sign up to begin with because they just can't commit to a 6-8 week class each and every week.
Guess What? I've Been There, Too!
But then I discovered Levels Training and it changed how I did business!
I know it can do the same for you!
What

People Say about Us

"Robin gave a ton of great ideas for rolling out a levels training program as well as logistical details for how to do it."

– Rachel Brewer, The Dog Spot (Nashville, TN)

"I just wanted to say a massive thank you for your Levels training program concept. I bought your online program and made the change late last year, from 6 week set courses, to LEVELS! The classes have run so well, clients are enthusiastic and the dogs are truly thriving on the self-paced training program."

– Laura Ryder (Australia)

"Learned a totally new way to offer training classes for clients."

– Positive Petcare, LLC (Ypsilanti, MI)

"Implementing the levels based training program has allowed me to grow my training program from 2 days a week to 6 days a week, 4 trainers and increase revenue by 35%. Most importantly it is creating a happier home life for dogs and their humans."

– Eve

"The best thing about this class was being able to implement a more flexible schedule for clients."

– Rachel Whitford (Mandarin Pet Care, Jacksonville, FL)
With
A Levels Based Model for Group Dog Training


you'll get the following benefits:

Keep Clients in Training Longer
Clients attend classes based on their schedule so they stick around longer!
Raise Client Satisfaction
Clients work at their own pace so they make better progress with less frustration
Increase Your Training Revenue
Clients are willing to pay more for a more flexible program and they train for longer
Levels Training is a new, more flexible way to offer group dog training classes to your clients.
This unique approach offers busy family pet parents an alternative to traditional training classes that follow a set schedule and syllabus. It also increases your ability to tailored training classes to the skill level of each individual dog.

Levels Training is for new trainers just starting out, experienced trainers who want to change their training format
AND any trainer who wants to increase revenue!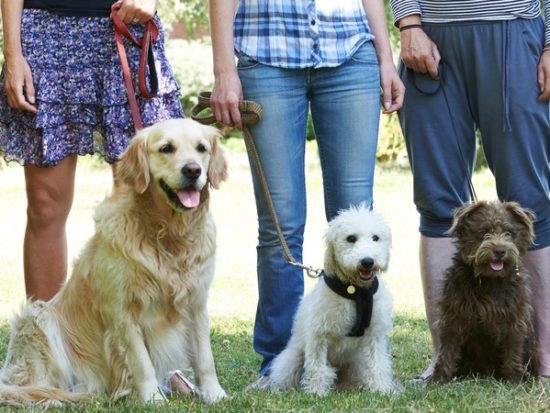 Why is it Better for Clients?
The flexible structure enables them to attend more classes on their own schedule. It also gives them the chance to work at their own pace and their dog's skill level, which makes it more fun for everyone. No more trying to keep up with the Jones'!
Why is it Better for Dogs?​
Like humans, dogs don't all learn at the same pace. This format allows them to work on a behavior until they're proficient at it…instead of being rushed through to the next thing. For dogs who catch on quickly, it keeps them
from getting bored.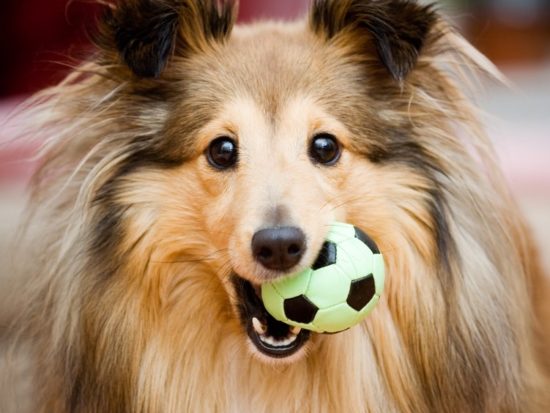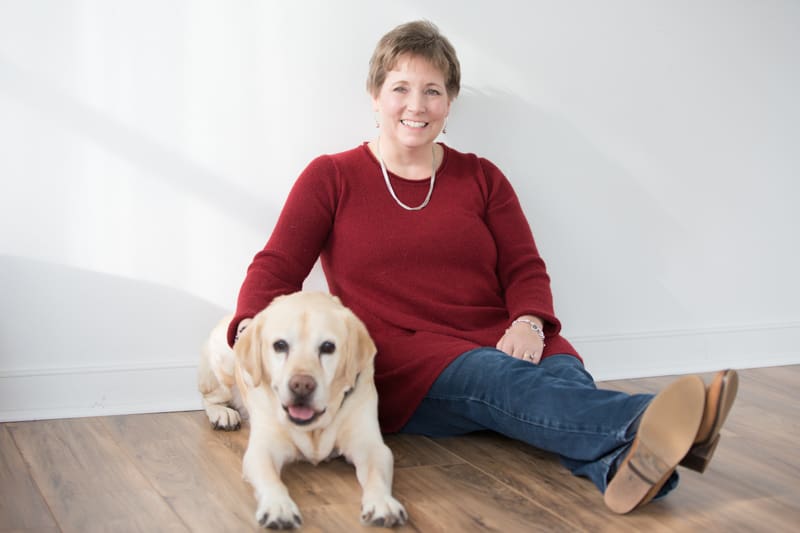 Why is it Better for Trainers?
Because clients can work around their own schedules, they're more likely to keep coming back. That means that enrollment rises and drop-out rates are reduced, which leads to more revenue.
Levels also lets trainers work with the same clients for a longer period of time.
And when you know your clients well, you can help them build an even stronger relationship with their dog.
Register for "Developing a Levels Based Model for Group Training" and radically transform your group training program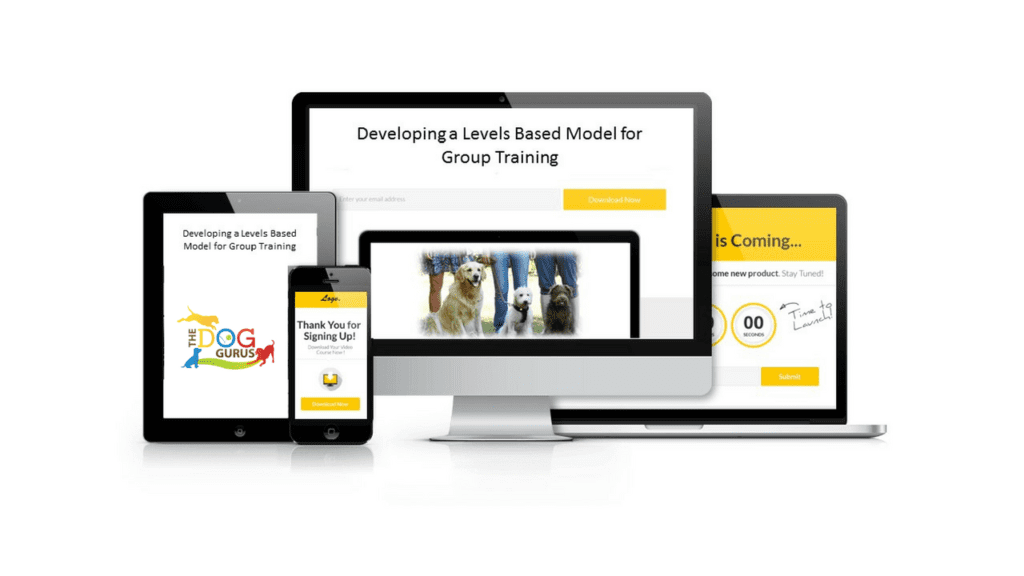 This online course is for anyone who wants an easy, step-by-step formula for implementing this innovative training model. The course will help you discover a better way to increase revenue, decrease student drop-out rates, and strengthen the bond between owner and dog. If you are currently doing standard group classes or if you are thinking about adding classes, this course will help you design a more profitable system for running your classes.
How

it Works
Through both web-based lecture and video (everything is online and broken down into 6 modules), you'll learn the exact steps to restructure your classes using the Levels Format. AND, you'll have access to the course materials for twelve months!
What

You'll Learn
Pros and cons of the levels format
Move-up criteria for each level
Effective class management
Dealing with special needs dogs
Program administration and staffing
How to prevent burn-out
Common challenges and troubleshooting
AND MUCH MORE!
What's

Included

Module 1: What is Levels?
Pros/Cons of Levels Training
Why I Changed to Levels
Module 2: How to Structure the Program
What's in Each Level
How to Start Students Out
How to Move Them Up Through the Levels.
Module 3: The Training Environment
Set-Up
Special Precautions
Best Safety Measures
Module 4: Scheduling
Figuring Out Your Schedule
How to Screen Dogs
Special Needs Dogs
Module 5: Financial Considerations
Setting Prices
Compensating Trainers
Module 6: Transitioning to Levels Training
Phasing in all the Levels
Grand Opening Initiatives
Monthly Monitoring
KEEP READING TO LEARN MORE ABOUT THE
SPECIAL BONUS ITEMS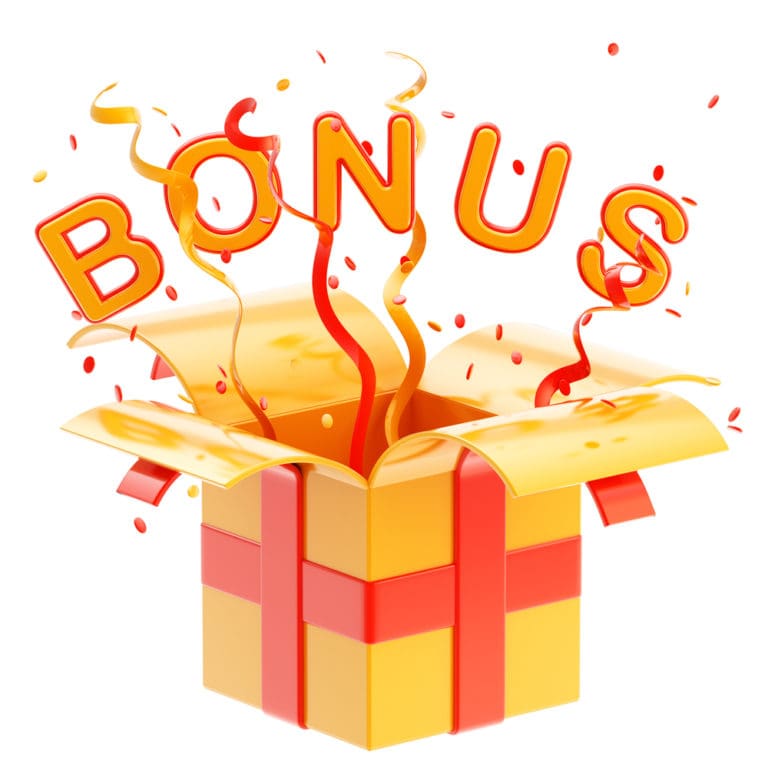 Announcing A
Special Bonus Orientation Video

Plus….

In addition to the regular course material, participants will also receive my personal orientation video that I give to students before they show up for Level 1.

You also get these Bonus Items:
Suggested Move Up Criteria
Sample Class Schedules
Sample Class Waivers
Sample Marketing Materials
The bonus orientation video AND materials above (worth over $200) includes the exact materials I use for my classes including handouts, video, Powerpoint presentation, an audio file, and transcript. Use them as is, or tweak them to fit your unique training program.
REGISTER TODAY for $247
100% Satisfaction Guarantee
Secure Checkout
30 Day No Questions Asked
Money-Back Guarantee
You are fully protected by our 100% Satisfaction-Guarantee. If you do the course work within 30 days but it doesn't help let me know and I will refund your enrollment fee.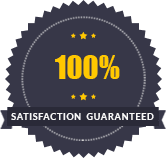 FAQ
Here are answers to some frequently asked questions:
When will My Levels Training Begin?
Your course will begin as soon as you register! No lines, no waiting!
Why Should I Change My Format?
Students can't always make it six weeks in a row, some fall behind, some get bored. Because Levels works with their schedule and provides their dog with training more specific to their needs, it makes courses more effective. Plus, you can charge more since you're offering a more flexible schedule, which owners love!
Do I have to have a Facility?
Nope … you can teach group classes just about anywhere
How Hard is it to Switch if I'm Already Teaching Regular Group Classes?
You'd be surprised at how easy it is. During the course, I'll give you a step-by-step plan to transition your program in a way that's simple for you and beneficial to your current clients. Plus, I'm always available to answer your questions.
I understand that implementing something entirely new can be intimidating. But remember, I'll be with you every step of the way. I know Levels can make a positive difference in your business, and I promise to do everything I can to help you succeed!
How Long Will I have Access to the Materials?
You have unlimited access to the course materials for one year from date of purchase. You can even download the material if you want to save it on your computer.
What if I Teach by Myself? Can I Still do This?
Absolutely! It works with a wide range of schedules and we discuss this in depth during the course. You can do this whether you're a solo trainer or one of many trainers working in a facility.
If I'm not Teaching Group Classes, can I Start with this Format?
Yes! In fact, it's a really easy way to add group classes to your current training programs. You can add additional levels as your client base grows.
Who is the instructor?
Robin Bennett is a Certified Professional Dog Trainer, author, consultant and expert on dogs. She founded one of the largest dog training companies in Virginia. She is also the past Chair of the Association of Professional Dog Trainers and a current member. Her first book, All About Dog Daycare is the number one reference on opening a dog daycare. Co-author of Off-Leash Dog Play… A Complete Guide to Safety and Fun, and an extensive staff training program called, Knowing Dogs, she is now making canine body language easy for everyone to understand.
The Dog Training Facility founded by Robin has been repeatedly recognized as one of the best for over a decade. It boasts 13 instructors and offers a wide range of training options for family pets.