Privacy, Terms, & Conditions
Refresh your coffee for reading all the legal stuff we have to tell you:
Privacy Policy
By accessing TheDogGurus.com, you acknowledge and fully understand TheDogGurus.com privacy policy and freely consent to the information collection and use practices described in this website privacy statement.
The Dog Gurus is committed to maintaining your privacy and do not sell personal information to third parties nor do we store any information about your visit to this site other than to analyze and optimize your content and reading experience through the use of cookies. You can turn off the use of cookies at anytime by changing your specific browser settings.
We send to all of our users exclusive newsletters and emails which alert you to new features and products as well as special offers and services available on our site. We do not share your personally identifiable information with any third parties in connection with our Newsletter or offers.
If you are already receiving our emails and you want to unsubscribe, you can simply follow the "Unsubscribe" link at the bottom of each email or contact us at info@thedoggurus.com to unsubscribe.
When you place orders for purchased products or access your payment information, we use an advanced encryption technology known as Secure Socket Layer (SSL) to protect the storage and transfer of your data from unauthorized parties. While on a secure page, such as our registration form, a lock or key icon appears on the bottom of your web browser.
We are not responsible for republished content from this website on other blogs or websites without our permission.
This privacy policy is subject to change without notice.
Permissions Policy
With the exception of "guest posts" written by others (see the bottom of this page), The Dog Gurus own the content on this website. It is copyrighted in our names. We want to strike the appropriate balance between getting our content widely distributed while at the same time protecting our intellectual property rights. Thanks in advance for your cooperation.
Without Our Permission
You are free to do the following without our permission:
Link to our site or any specific post on our site.Extract and re-post less than 200 words on any other site, provided you link back to our original post.Print off our posts and photocopy up to 50 copies for internal distribution within your own company or organization.Print our posts in any non-commercial publication (e.g., company newsletter, church newsletter, class syllabus, etc.), provided you include this copyright notice: "© 2019, Robin Bennett and Susan Briggs. All rights reserved. Originally published at www.TheDogGurus.com."
Not Without Our Permission
You must have our express written consent to do any of the following:
Use this content in for commercial purposes, including selling or licensing printed or digital versions of the content.
Alter, transform, or build upon this work.
Re-posting and Translation Rights
We do not permit the re-posting of our posts in their entirety. This is because Google penalizes websites for publishing duplicate content. It often can't tell which site hosts the original, so we risk getting penalized ourselves for granting permission.
In addition, we don't allow the translation and publication of our work in other languages. We simply don't have the resources to validate the quality of the work.
Guest Posts
Guest bloggers retain the copyright to the posts they write. The above permission guidelines do not apply to their work. If you are interested in re-posting or publishing their content, you must contact them directly. We cannot serve as a broker, agent, or contact point.
If you have some use for my content that is not covered here, please email us.
Our Comments Policy
As you know, the website is all about the conversation. But without a few simple ground rules, that conversation can turn into a shouting match that discourages others from entering into the fray.
So here is our comments policy. By posting on our community, you agree to the following:
• You may post follow-up questions. If you have a question, chances are you are not alone. Others are likely thinking similarly. Therefore, we would rather receive your comments on our community post than via email so that everyone can learn from the question and answer dialogue.
• You may disagree with us. We welcome debate. However, we ask that if you disagree with us—or anyone else, for that matter—do so in a way that is respectful. In our opinion, there is way too much shouting in the public square to tolerate it here.
We reserve the right to delete your comments. This is our community. We don't have an obligation to publish your comments. The First Amendment gives you the right to express your opinions on your blog not ours. Specifically, we will delete your comments if you post something that is, in our sole opinion, (a) snarky; (b) off-topic; (c) libelous, defamatory, abusive, harassing, threatening, profane, pornographic, offensive, false, misleading, or which otherwise violates or encourages others to violate our sense of decorum and civility or any law, including intellectual property laws; or (d) "spam," i.e., an attempt to advertise, solicit, or otherwise promote goods and services.
You retain ownership of your comments. We do not own them and we expressly disclaim any and all liability that may result from them. By commenting on our site, you agree that you retain all ownership rights in what you post here and that you will relieve us from any and all liability that may result from those postings.
You grant us a license to post your comments. This license is worldwide, irrevocable, non-exclusive, and royalty-free. You grant us the right to store, use, transmit, display, publish, reproduce, and distribute your comments in any format, including but not limited to a blog, in a book, a video, or presentation.
In short, our goal is to host interesting conversations with caring, honest, and respectful people. We believe this simple comments policy will facilitate this.
Shipping/Delivery
At this time, The Dog Gurus ships merchandise to locations within the United States and U.S. territories, including Alaska, Hawaii, Puerto Rico, Guam, and the US Virgin Islands. Additionally, The Dog Gurus ships merchandise to Canada and Mexico, but not to other international locations. The risk of loss and title for all merchandise ordered on this website pass to you when the merchandise is delivered to the shipping carrier.
Shipment of all physical versions of the Knowing Dogs Staff Training Program, individual and combined, will require a signature upon delivery. It is the responsibility of the purchaser to ensure that the delivery address will have someone to receive and sign for the package.
Refund/Return Policy
You may purchase physical merchandise and downloads from this website by using any one of the payment options listed as Payment Options. The Dog Gurus reserves the right to change its payment procedures at any time without prior notice to you.
No refunds or returns are allowed on PDF download products.
No refunds will be approved after 30 days from the date of purchase.
For physical products, pre-authorization is required to return any products. Contact us via email to explain reason for return request and to receive the return authorization code. All products must be received back in new condition for resale and a 15% restocking fee will be assessed. Return shipping is the responsibility of buyer unless an error in order processing by The Dog Gurus is the reason for the return.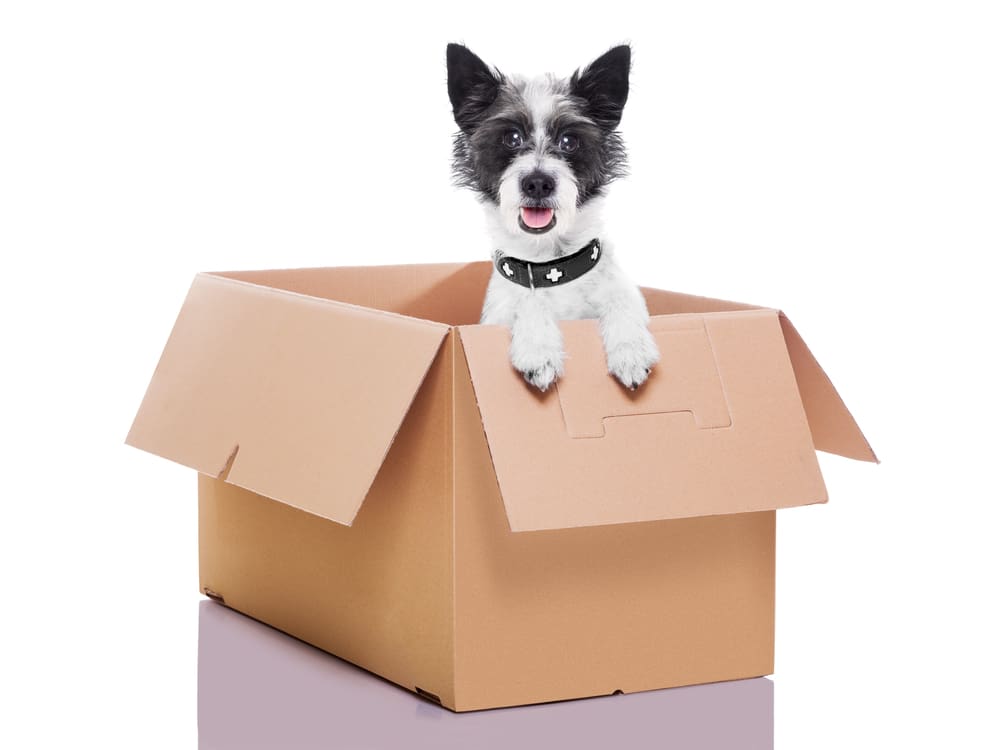 Online Course Change and Cancellation Policy:
Course cancellation and change notices must be submitted through email.
Courses with Scheduled Start Dates:
Cancellation: Course fees paid will be refunded (less a $20 administrative processing fee) for notices received at least 24 hours prior to course scheduled start date.
Change: Course fees paid may be transferred to another course or product (with $0 administrative processing fees) when notice is received at least 24 hours prior to registered course scheduled start date.
Courses with Immediate Access:
Cancellation: Course fees paid will be refunded as described during webinar and/or on the course program description page. A $20 administrative processing fee assessed.
*Online Course Change and Cancellation does not include Knowing Dogs Staff Training or our Signature Programs (Launch Formula, Growth Intensive, Profit Network). See below for those details.
Pet Guru College and Knowing Dogs Online Course Cancellation Policy:
Monthly subscriptions of Pet Guru College or Knowing Dogs can be cancelled anytime but will not be eligible for a refund. All access to the course and related material will be terminated upon cancellation.  The set up fee is non-refundable.
Pricing for Pet Guru College and Knowing Dogs is based on a single location facility use with up to 25 users.  Purchasers that attempt to add users from additional facilities beyond the single facility subscription, will be terminated without notice and no refund and all accounts i the Learning Management System shall be deleted and considered non-recoverable.
Membership Site Library/Signature Program Cancellation Policy:
You may cancel a free trial of The Dog Gurus community library or signature programs (Launch Formula, Growth Intensive, Profit Network) at any time during the free trial period and incur no charge.
For all initial purchases of subscriptions longer than one month, you may cancel during the first 30 days (calculated from the date of purchase plus any free trial period, if applicable) and receive a full refund. If the cancellation occurs after the first 30 days, you will not be eligible for a refund.
Monthly subscriptions of our signature programs can be cancelled anytime but will not be eligible for a refund. All access to the course and related material will be terminated upon cancellation.
Legacy Monthly subscriptions may be cancelled at any time but you will not be eligible for a refund.
Please note that all subscription plans will automatically renew unless you specifically request to cancel in advance.
Live and Virtual Events Cancellation Policy
All cancellations must be made in writing and post marked or e-mailed no later than 30 days prior to the event for a refund. Cancellations post marked or e-mailed more than 30 days prior to the event will receive a refund less a $25.00 processing fee. Cancellations post marked or e-mailed 30 days before the event or less, and no shows, will not receive a refund.
Affiliates
Disclosure of Material Connection: Some of the links in our community posts are "affiliate links." This means if you click on the link and purchase the item, we will receive an affiliate commission. Regardless, we only recommend products or services we use personally and believe will add value to our members. We are disclosing this in accordance with the Federal Trade Commission's 16 CFR, Part 255: "Guides Concerning the Use of Endorsements and Testimonials in Advertising."
Legal Notice
All notices from The Dog Gurus to You may be posted on our website and will be deemed delivered within thirty (30) days after posting. Notices from You to The Dog Gurus shall be made either by e-mail, sent to the address we provide on our website, or first class mail to our address at: 1312 Harvard St, Houston, TX 77008. Delivery shall be deemed to have been made by You to by The Dog Gurus five (5) days after the date sent.
Copyright Notice
All content appearing on this Web site is the property of:
The Dog Gurus
Copyright © 2020 Robin Bennett and Susan Briggs. All rights reserved. As a user, you are authorized only to view, copy, print, and distribute documents on this Web site so long as (1) the document is used for informational purposes only, and (2) any copy of the document (or portion thereof) includes the following copyright notice: Copyright © 2020 Robin Bennett and Susan Briggs All rights reserved.
Terms of Use
This site may contain other proprietary notices and copyright information, the terms of which must be observed and followed. Information on this site may contain technical inaccuracies or typographical errors. Information, including product pricing and availability, may be changed or updated without notice. The Dog Gurus and its principals reserve the right to refuse service, terminate accounts, and/or cancel orders in its discretion, including, without limitation, if The Dog Gurus believes that customer conduct violates applicable law or is harmful to the interests of The Dog Gurus and its principals.