Meet
The Dog Gurus
®
Just like you, we started our pet care businesses out of a pure love for pups. Give us four paws, slobbery kisses, and #AllTheFur any day of the week—and we bet you feel the same way, too. It's because we've been there, done that, and we understand just how complex the pet industry is.
Our mission is to help fellow pet care business owners learn from our experience (and the wrong turns we've made along the way) to avoid costly mistakes, increase profits, build the brand you've always envisioned, and, ultimately, find the freedom to love your pet care business just as much as you love the pet that inspired you to start in the first place!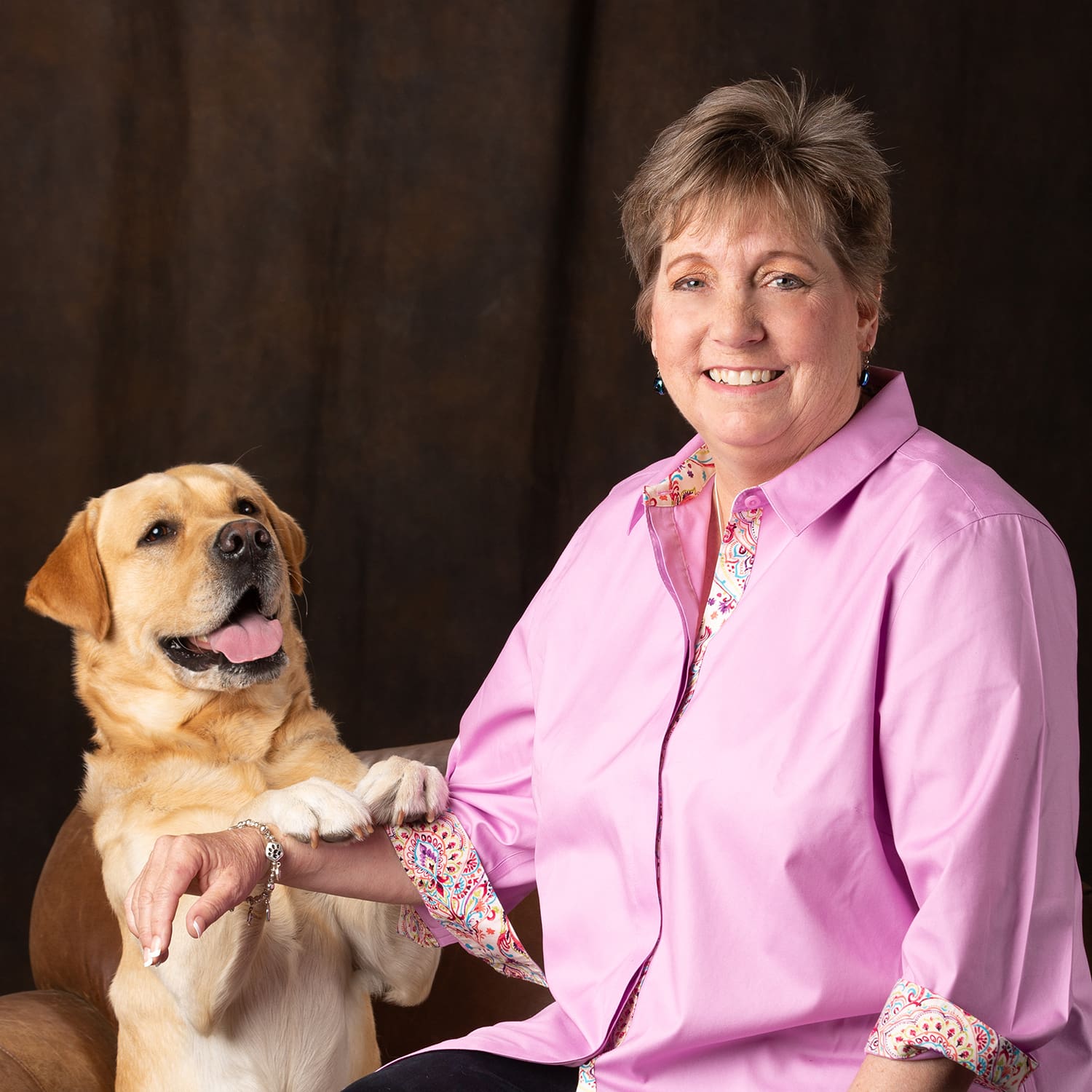 Robin Bennett, CPDT-KA
Dog Guru
Robin Bennett is a Certified Professional Dog Trainer, author, speaker, and expert on dogs. She founded one of the largest dog training companies in Virginia and has been using her expertise in "reading dogs" to teach families how to train their pets as well as helping others in the pet care industry keep dogs safe for over 20 years. Robin's first book, All About Dog Daycare is the number one reference on opening a dog daycare. She is also Co-author of Off-Leash Dog Play… A Complete Guide to Safety and Fun, and an extensive staff training program called, Knowing Dogs, which are the leading staff training resources for dog daycare and boarding facilities. Robin is currently co-founder of The Dog Gurus, the nation's premier resource for dog care professionals. Through The Dog Gurus she is now helping pet care professionals get their lives back by showing them how to create sustainable businesses with teams that truly know dogs.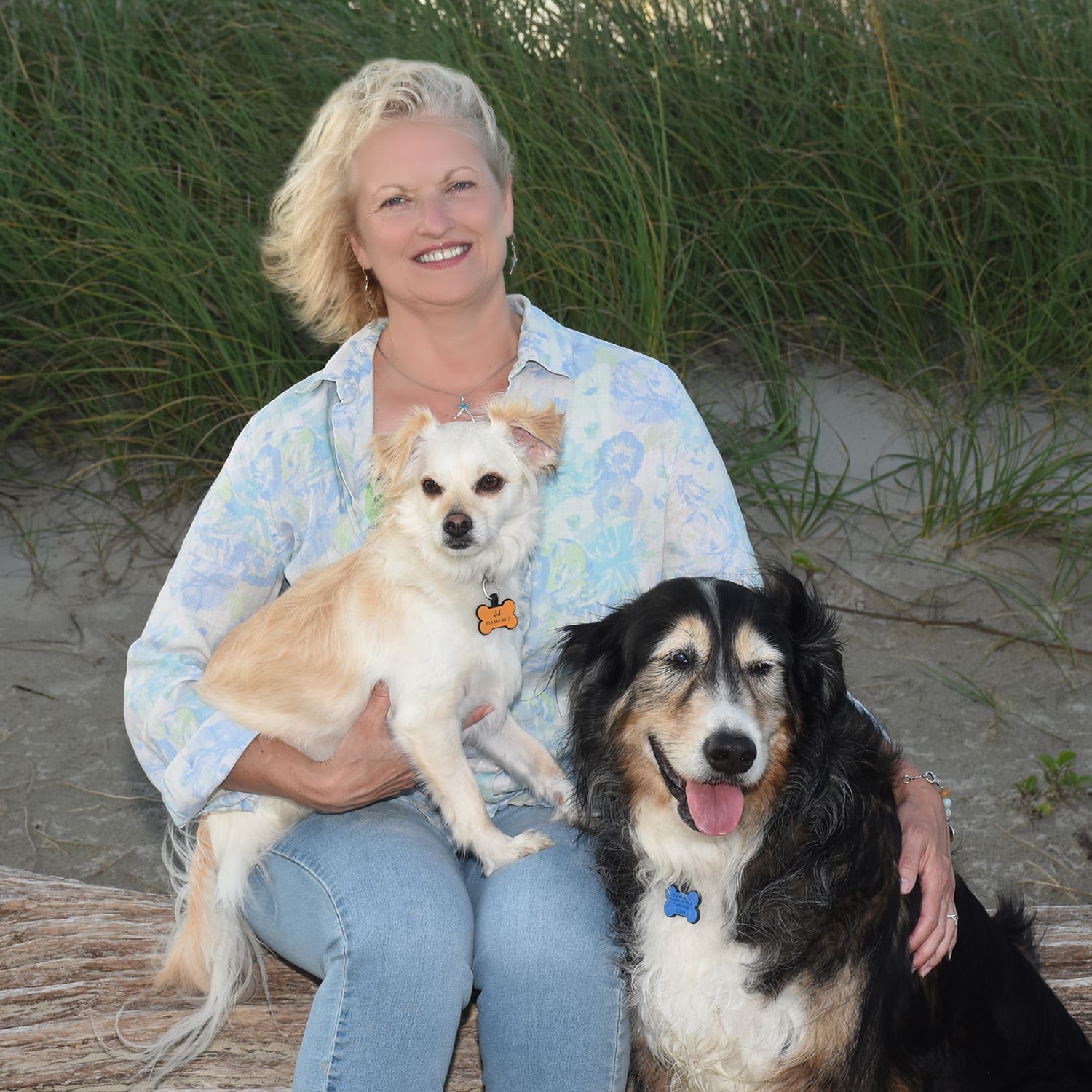 Susan Briggs, MA, CPACO
Dog Guru
Susan Briggs is a Certified Professional Animal Care Operator, author, speaker, and pet care business expert. As co-founder of The Dog Gurus she brings over 18 years of experience in the pet industry with 12 years as co-owner and operator of a successful dog daycare, lodging, grooming and training business in Houston, Texas. In addition to being a co-author with Robin in publishing Off-Leash Dog Play and Knowing Dogs, Susan used her educational background in accounting and published Counting Noses: Accounting and Financial Management Guidelines for the Pet Services Industry. Susan enjoys making it easy for owners to understand the numbers side of their business so they can focus on care quality. In 2015 Susan co-founded the Professional Animal Care Certification Council whose mission is to provide independent testing and certification for pet care professionals. The program embraces Susan's passion for providing quality care for animals.
What We Love Most

About What We Do
Read Our Story
How
The Dog Gurus

® Came to Be

It was 1997. Gas was $1.22 a gallon, the iPhone was only in the imagination of Steve Jobs and dogs were kept at home, bored and lonely, while their human friends were off at work. You see, humans believed that dogs should only interact with other dogs of the human's choosing and certainly not without them being present. What they didn't realize was that the dogs would be much happier with playmates. That's when two entrepreneurs, living in separate parts of the country, discovered the need for dogs to socialize even without their humans. They believed if it's good for kids, it would also be good for dogs. They took a leap of faith and trusted their instincts to pioneer the first dog daycare centers.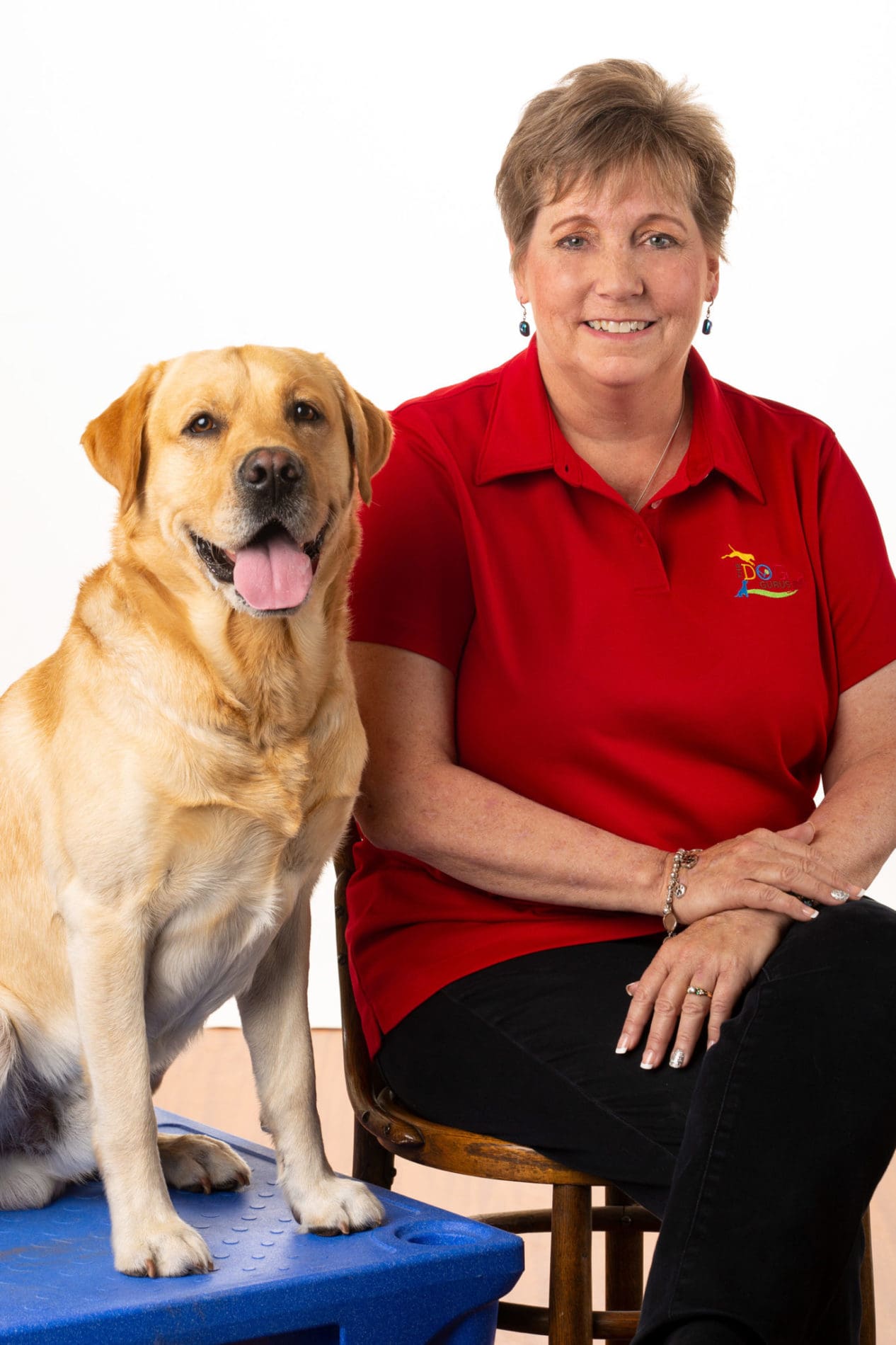 A former accountant living in Texas and a former Marine living in Virginia had mirrored lives and passions. Both were entrepreneurs, both were proud owners of insanely popular pet care facilities and both were bucking the industry trend at the time by putting dogs from different families together to play. Yes, dog daycare as we know it today was completely frowned upon 20 years ago, yet that didn't stop these two pioneers from figuring out how to do it safely and profitably.
In Virginia, Robin was turning her hobby and love of dogs into a full-time business by expanding her dog training business to include dog daycare. Like most entrepreneurs she worked long hours running all aspects of her company initially, but she soon realized that she needed to work smarter, not harder. So after a year, she faced the reality of an ever growing customer base and finally hired her first employee. It didn't go exactly as planned.
A few days after hiring Jessi, she felt confident enough in her skills that she decided to treat herself to a lunch break. It had been over a year since Robin had had a lunch hour and she was ecstatic to carve out a little time away from the office. She left Jessi in charge of about seven dogs knowing that group size had always been quite manageable for herself. She ducked out for a sandwich at Subway and returned twenty minutes later to find pandemonium. The floor was covered in blood, Jessi was covered in tears and an unfortunate small dog was shivering in her arms. Turned out one of the larger dogs was pestering the small dog and when Jessie picked up the smaller dog to put him safely inside a crate, the larger dog bit him on the tail. Luckily, the damage looked much worse then it actually was and the dog was fine, but the shock of the ordeal got Robin to thinking. Her natural ability to keep dogs safe wasn't natural for everyone and she needed to figure out how to pass along her knowledge to others.
Meanwhile in Texas, Susan was working to figure out how to train her own staff. Her facility had a really good safety record with very few dog injuries. Her client base was growing and dogs liked coming to daycare, but she still faced an ever-revolving door of staff turnover. She figured there must be a better way to train the staff and keep them with the company for longer.
It was then that fate intervened. Robin and Susan met at a dog daycare and boarding conference. Robin was speaking and shared the importance of reading body language of dogs at play to keep dogs physically safe. That made a lot of sense to Susan, but when Robin asked the audience whether or not the dogs in their care were as well off emotionally when they left as when the arrived in the morning, that question really made Susan stop and think.
After leaving the seminar, Susan knew her staff had to learn canine body language to keep dogs safe, physically and emotionally, so she started searching for tools to teach her staff. Books on the subject were limited, very scientific and not something easy to understand. The videos she found were boring with slow, monotone descriptions of dog calming signals. Determined, she did the only thing that came to mind which was to create her own cut and paste book on body language to train her staff.
Then Susan had a brainstorm. What if two people who loved the industry and shared a common desire to keep the dogs safe worked together to create the tools needed? Both knew that people could be motivated to work in careers with dogs. Both knew that canine body language was observable and could be taught to others. Both knew their own dog daycare facilities would benefit from better tools and resources which were few and far between back when Robin and Susan started!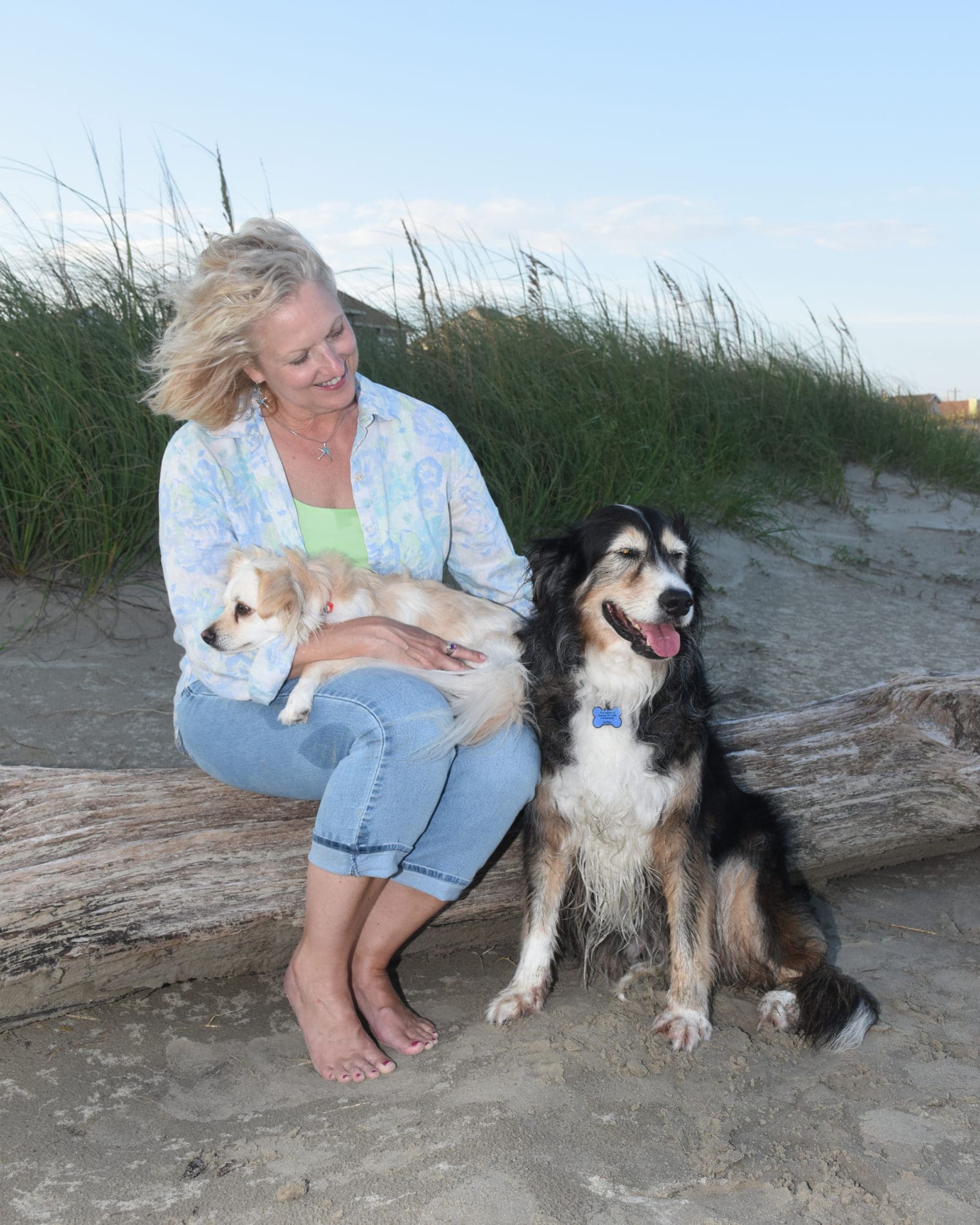 Nervously, Susan sent an email to Robin asking if she would consider writing a book together, a difficult task considering they were states apart and technology wasn't exactly fast and friendly. AOL and EarthLink were the big internet providers, Yahoo Mail was just making its debut and the only Dropbox was the mailbox on the corner. Robin agreed and the rest, as they say, is history.
Their book, "Off Leash Dog Play," went from being a concept to being a reality. Everyone who met Susan and Robin loved their techniques and begged them to create a formal staff training program. They developed a program called "Knowing Dogs" to teach canine body language to anyone who wanted to learn it, with the goal of keeping dogs emotionally happy and not just physically exhausted.
That was the start of their work together which has now led to their joint venture as "The Dog Gurus." As they began to teach others how to manage off-leash play, they saw the difference in the attitude of the dogs and the enjoyment of the staff members. The improvement in the emotional state of the dogs when people really understood canine body language was amazing. Now they want to give that joy and knowledge to all pet care facility owners.
The motivation for Robin and Susan continues to be the health and emotional well-being of dogs. They know that by working with pet care businesses, they can impact the lives of dogs!
As The Dog Gurus, Robin and Susan help pet care professionals launch, grow and profit by showing them how to create a sustainable business with teams that truly know dogs. They have become the world's premier pet care business advisors. If you are ready to have more money, and more time to enjoy your own pets, family and friends we invite you to join us for the ride of your life!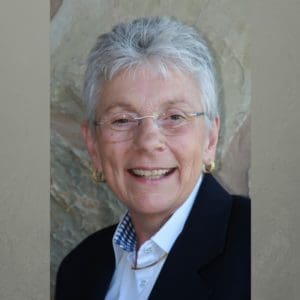 Charlotte Biggs, CPACO
Business Growth and Development Guru and Profit Network Coaching Guru
Charlotte Biggs is co-founder of the Professional Animal Care Certification Council (PACCC), the pet care services industry's only independent certifying body. She also served as COO for four years for the International Boarding & Pet Services Association (IBPSA). Charlotte's leadership in the pet care services industry, combined with her real-world expertise as the original owner and operator of Stay N Play Pet Ranch, Inc., which she and her partner founded in 1998 and grew to one of the most successful, full service, all natural and holistic pet care facilities in the country before successfully selling it in 2013, makes her a sought-after industry speaker and consultant. Charlotte is the current president and a ten-year member of the board of directors for PAWS Shelter and Humane Society which serves the Central Texas community. To expand the non-profit's life-saving capacity and community outreach, she is currently overseeing the construction of a second shelter facility. Before entering the pet care services industry, Charlotte enjoyed a successful 20-year history in sales and marketing management in the pharmaceutical industry.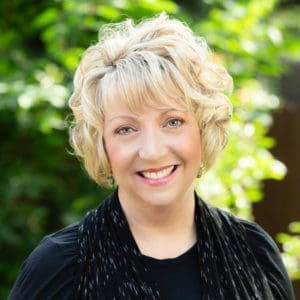 Kari Campbell, CPACO
Profit Network Coaching Guru
Kari Campbell, a Certified Professional Animal Care Operator, has over twenty years' experience in the pet care industry. She is a founding member of the Normandy Project, and the Alaska League for Animal Welfare Standards, a past board member on the Anchorage Animal Care & Control Center Advisory Board and has volunteered with Friends of Pets as past president and board member. Her volunteer experience led her in 2005 to open Dog Tired Doggie Daycare in Anchorage, Alaska. Kari's facility is a bright and vibrant place for pups to play, with the health, safety, and well-being of her guests as her top priority. Her passion is to provide the highest level of care for her clients through education, compassion, and communication. Dog Tired is dedicated to educating their staff and clients and have been long time members of the Dog Gurus, IBPSA, WIPIN, WPA, APDT, PCSA, and ABKA. Dog Tired is known for their innovated parent teacher organization and the events they host both for their clients and their community. She currently serves on the Professional Animal Care Certification Council Board of Directors. Kari was born in Santiago, Chile. Her unique upbringing is matched by her unique professional experience as an accomplished opera singer, with an educational background in vocal performance. Having toured through Japan, Europe, and the United States, she has performed with several opera companies and orchestras. Although her education and singing experiences have been very rewarding, her lifelong dream has been to work with animals. She shares her life with Newton, a French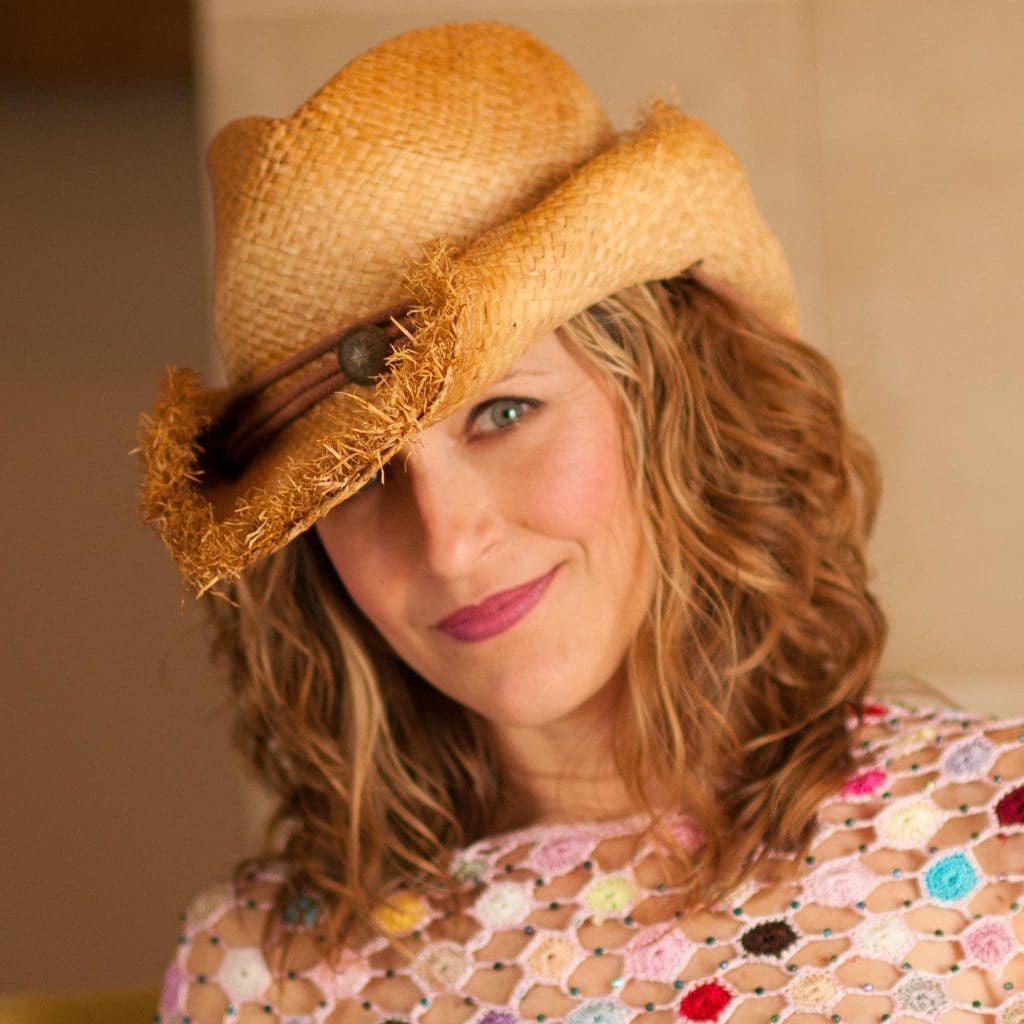 Courtney Emken
Profit Network Coaching Guru
Courtney Emken and her husband Bart opened DogBoy's Dog Ranch in 1995. Pioneers in the pet industry, DogBoy's was the first dog daycare to offer group play in Texas, the first pet care facility to commit to science-based positive reinforcement training, and the first to require dogs be spayed or neutered for lodging or daycare. The child of entrepreneurs and artists, Courtney used her business degree, creativity and drive to carry DogBoy's from a tiny mom & pop biz to an internationally known and award-winning pet care facility, grossing over $1.5M a year. Courtney's ppassion for small business and growing entrepreneurs carried down to her employees, who were taught open book management so they understood how businesses work, and many have gone on to chart their own paths in the dog world. After 26 years, Courtney & Bart sold their property and retired early. Courtney loves knitting, traveling, spoiling her dog, and sharing her business acumen serving on nonprofit boards and committees.nonprofit boards and committees.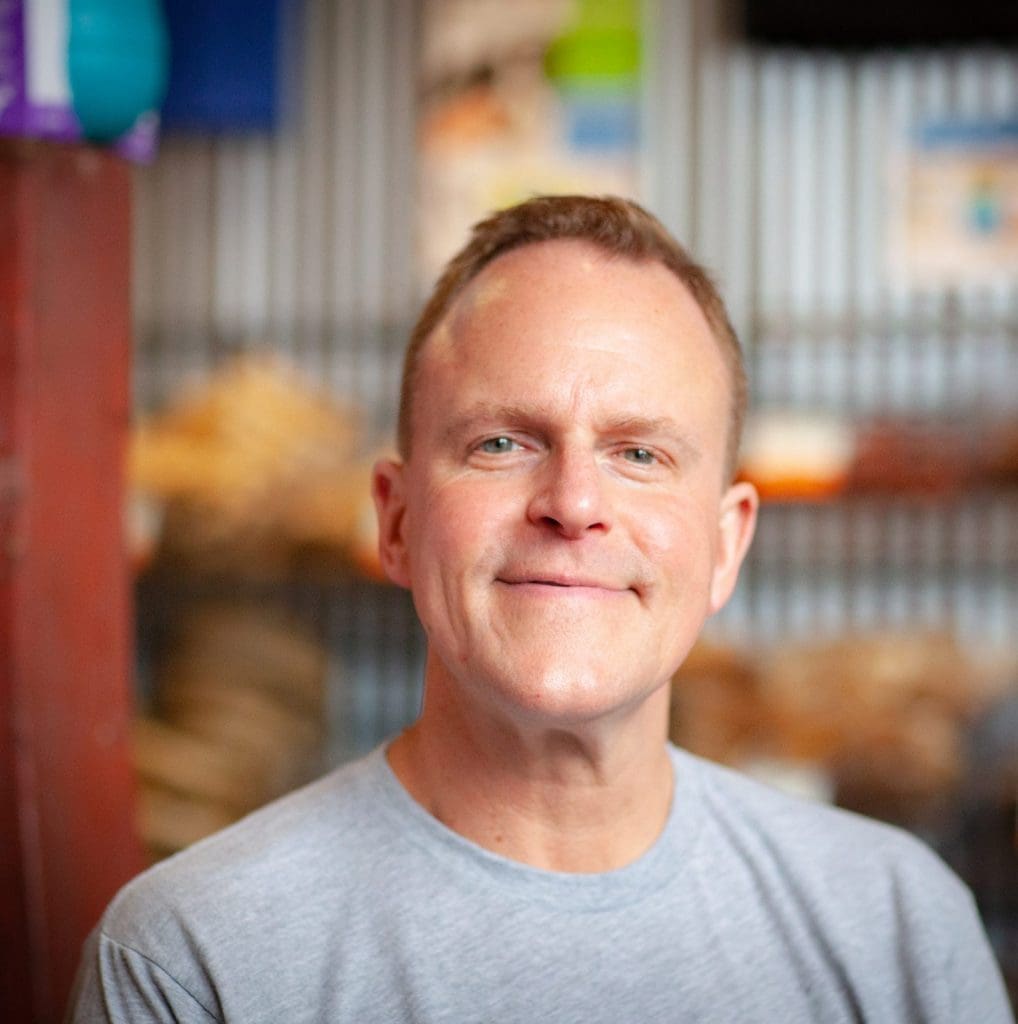 Ed Kaczmarek, CPACP
Profit Network Coaching Guru
With over 30 years of strategic corporate marketing, digital & innovation experience coupled with 12 years of pet entrepreneurship, Ed brings a unique perspective to coaching. Ed co-created two multi-million dollar dog retail/daycare/training/services businesses in Chicago with his husband – Urban Pooch Canine Life Center and Urban Pooch Training &Fitness Center – that are achieving success and bringing joy to many. Ed has a passion to create, grow and evolve businesses to achieve success, and believes it's critical to keep a watchful eye on your financial metrics. He would be honored to connect and collaborate with you to achieve success and solve any challenge(s). Ed adores his Welsh Terrier puppy – Aidan!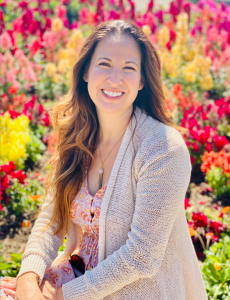 Shawnte Marquez
Profit Network Coaching Guru
Shawnte Marquez, a profit network coach at the Dog Gurus, owns Joyful Paws Pet Hotel & Daycare in Long Beach, California. Shawnte started the company in 2012 and has learned much about herself through this journey. Starting the business independently, she stumbled and overcame obstacles, like what many of you are going through. Shawnte first learned about the Dog Gurus through the Knowing Dogs staff training system. After she saw much success from using Knowing Dogs, she explored what else the Dog Gurus can offer and became a Profit Network Member. Since then, Shawnte has become an absentee owner living outside of California and built her business to include a strong management team with continual growth in profits. Her facility is proud to offer daycare, lodging, and bathing enrichment services. Joyful Paws Pet Hotel & Daycare has been voted Best of Long Beach for five years. She strongly believes in the Dog Gurus community and would love to share her knowledge and help you grow your business.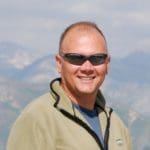 Greg Bennett, PMP
Business Operations Guru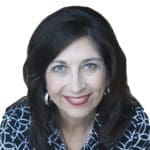 Monique Cunningham
Infusionsoft Guru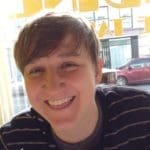 Amy Rutter-Hanzel
Member Support Guru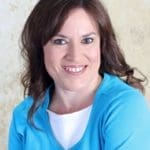 Karyn Croteau
Executive Assistant Guru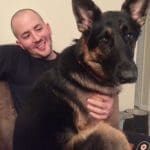 Bookkeeping Guru
Evan Outlaw from CBSI
Meet Our
Dogs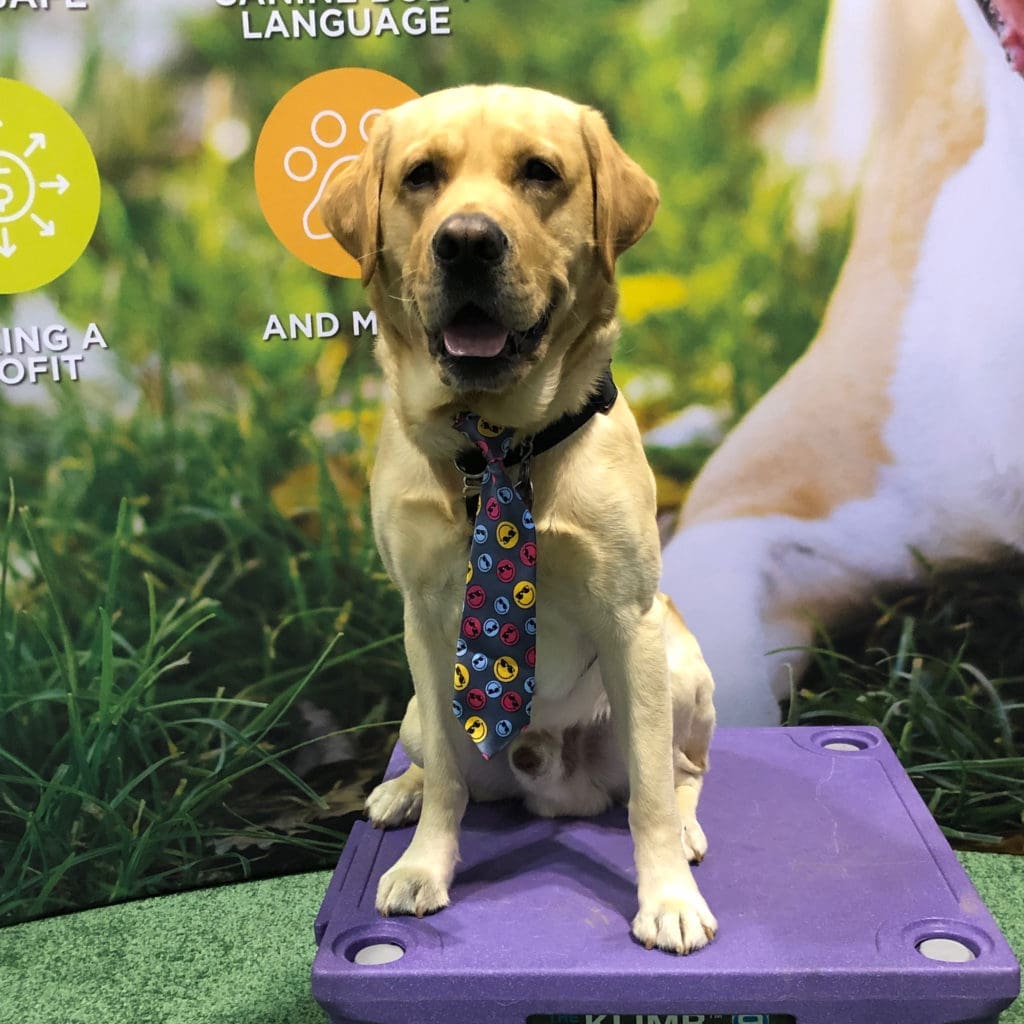 Ranger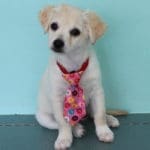 JJ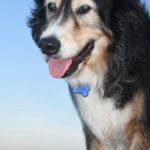 Archie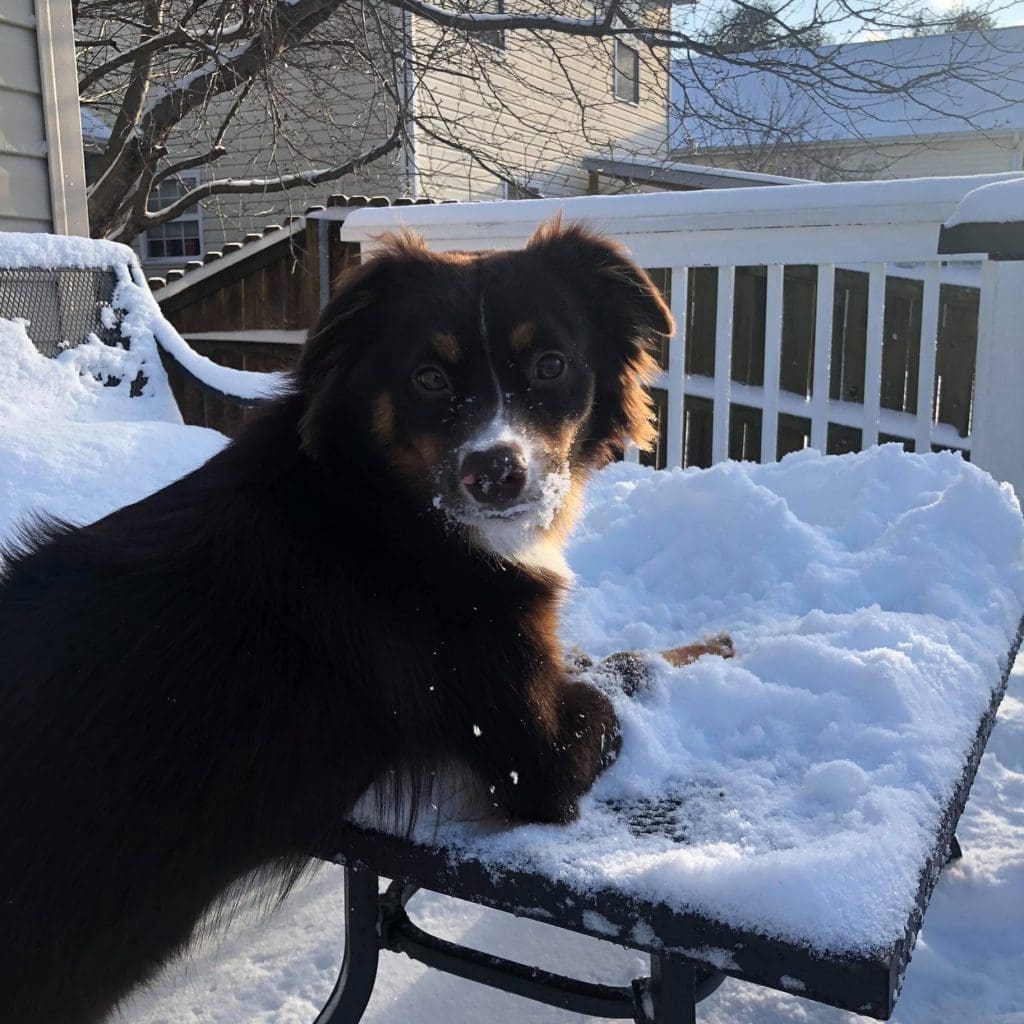 Bailey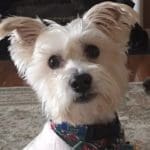 Deeko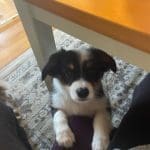 Ruby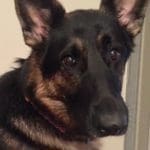 Bailey
Opal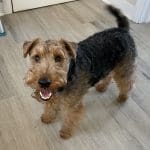 Aiden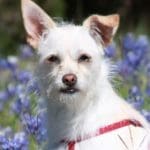 Lexi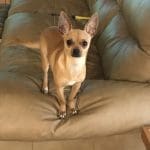 Kasi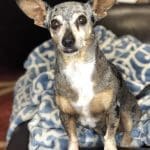 Noodle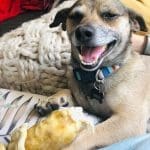 Rocket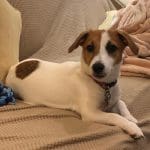 Lucy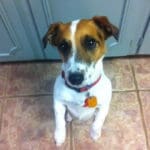 Spike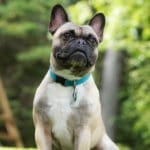 Newton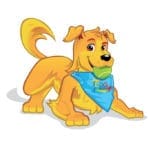 Griffin
The Dog Gurus Mascot
Got a question or suggestion?
We'd love to hear it.