Dog Evaluations Registration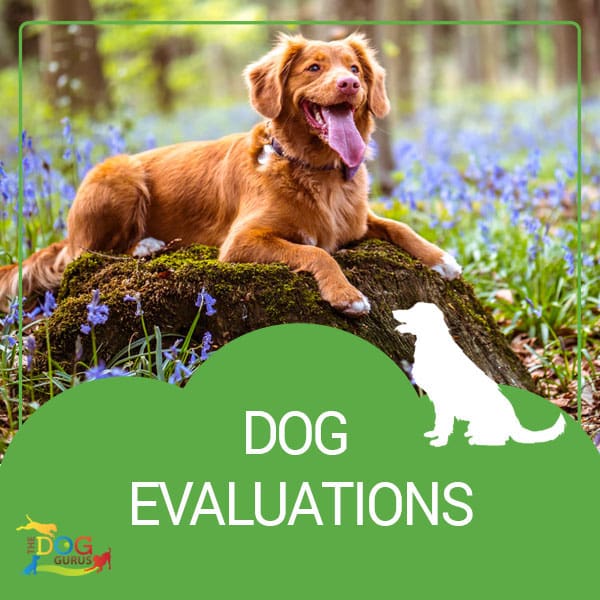 The Dog Evaluation Course is FREE to Growth Intensive members (formerly Growth Intensive Fast Track members).
For non-members, you are welcome to purchase this course separately. The costs is $249 which provide three months access to the material. You will also receive a free copy of The Dog Gurus evaluation checklist and instructions which you can use in your own facility. This four part checklist and complete instructions categorizes dogs you evaluate for playgroup by traffic signal colors. Objectively scoring dogs you evaluate for playgroup helps keep a safe ratio of dogs in your playgroups. Using the information from this comprehensive step by step course will make your dog evaluations as safe as possible.
Cost: $249
Note: Approved for 7.75 CEUs for CPDT.  Approved for 6 CEUs for PACCC.
Here's how the course works You will receive access to the entire course as soon as you sign up. It will be a combination of written information as well as videos which you can watch on your own time. You will have access for three months. Courses also include access to the instructors via an online forum.
Course Description
Understanding how to properly screen and evaluate dogs for daycare and playgroups is critical to providing safe off-leash play services and reducing possible injuries in the dogs in your care. If you have a formal evaluation process you are much less likely to have staff or dog injuries, and will spend more time playing with the dogs and less time worrying about them. This course will help you create the safest possible evaluation process.
Pet care center owners, new operators and anyone providing off-leash dog play groups you just found the best course for learning how to evaluate dogs for social playgroups!
The Dog Evaluations course was designed to help you understand how to properly screen and evaluate dogs for safe off-leash play. It will help you to create your policies and process in a flexible online self-study format. Once you complete the course you will:
Gain confidence that dogs admitted to playgroups are suitable to your environment
Get the information you really need from the client prior to the evaluation appointment
Know your evaluation process is consistent regardless of who leads it or the applicant dog being assessed
Communicate dog behavior information and evaluation results clearly to clients even when you must deliver bad news
Ensure your groups are comprised of dogs that enjoy off-leash play and assigned to the right playgroups
Prerequisite: Experience and understanding of basic dog language and group play knowledge (similar to the information covered in our Knowing Dogs 101 and 201 or other comparable training).
Audience: This course is designed for experienced people that have responsibility for performing dog evaluations for social playgroups.
What Others are Saying About the Course
"The course also validated that our behavior and evaluation skills were strong, we were weak on the documentation but now we are the complete package!"
Catherine Crews
Canine Crews
"I am setting up a training center this year, This course was very helpful assisting me with set up procedures and group set ups. Great course! Lots of help with "things to be aware of" . The topic was very well covered."
K. Reid
"I am a manager in a pet resort and have had years experience and this course just expanded my knowledge and I learned something new….. Thank you!"
R. Fryman
"The training is very straight forward, simple and easy to follow. This knowledge has made our facility exponentially better! Thank you, Robin and Susan!"
Al and Valorie Bowman
Cinder Hills Kennels