Business Consulting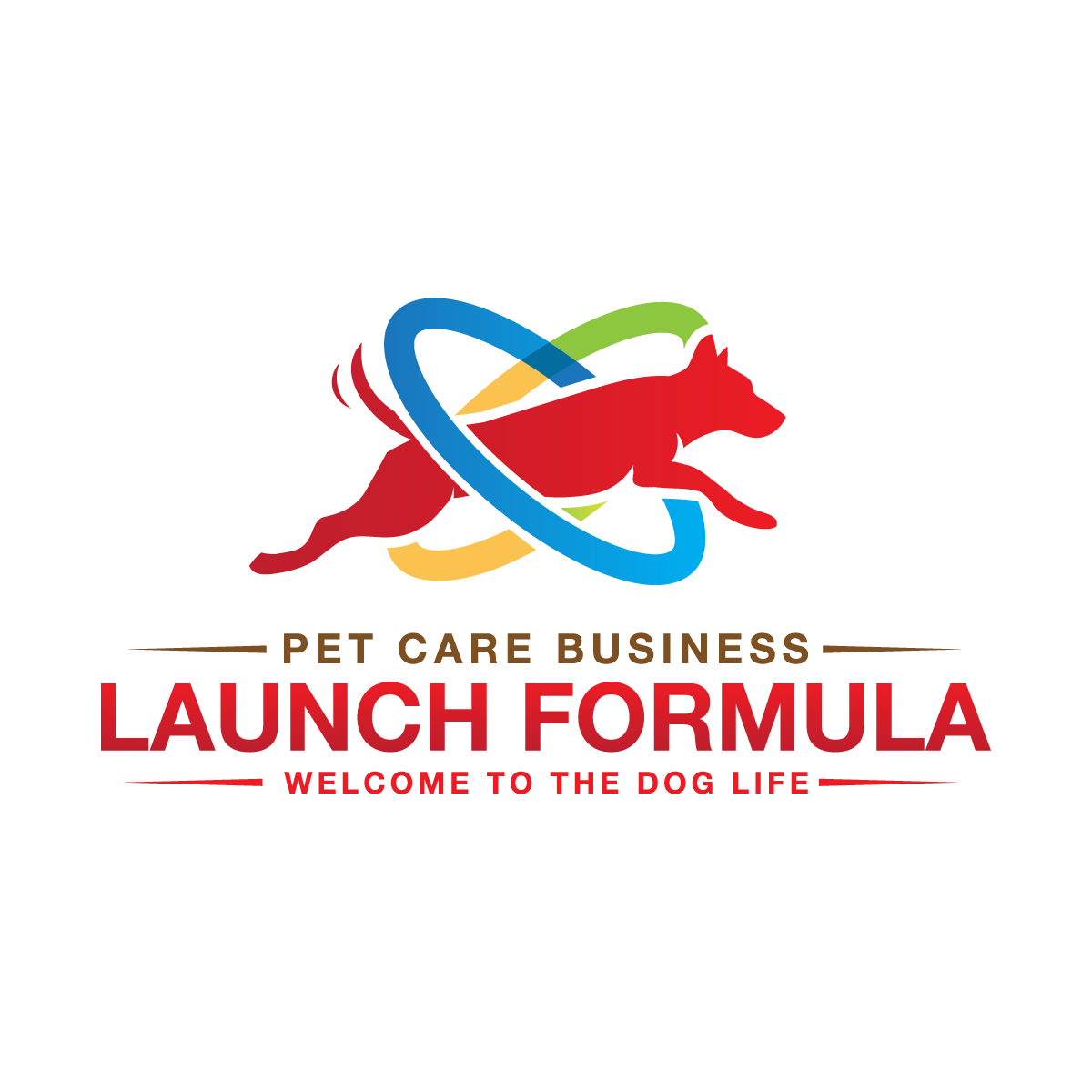 Launch Formula
Pet Care Business Launch Formula is our signature program for those who are just starting their own business. Launch Formula will walk you through the 5 stages of opening your own business. Avoid mistakes, eliminate frustration, streamline your efforts, and get open faster with this signature program from The Dog Gurus.
Staff Training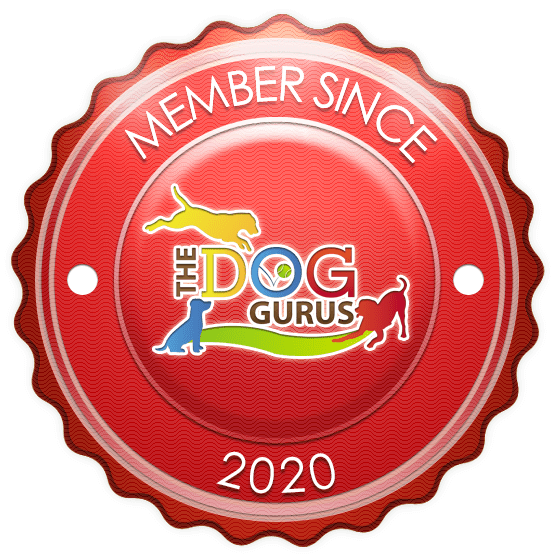 Library
Get The Library if you like doing your own research on your own time and don't have more than 1-2 employees. This will give you tools and resources to help your team but is single user access and not set up as a step-by-step training program.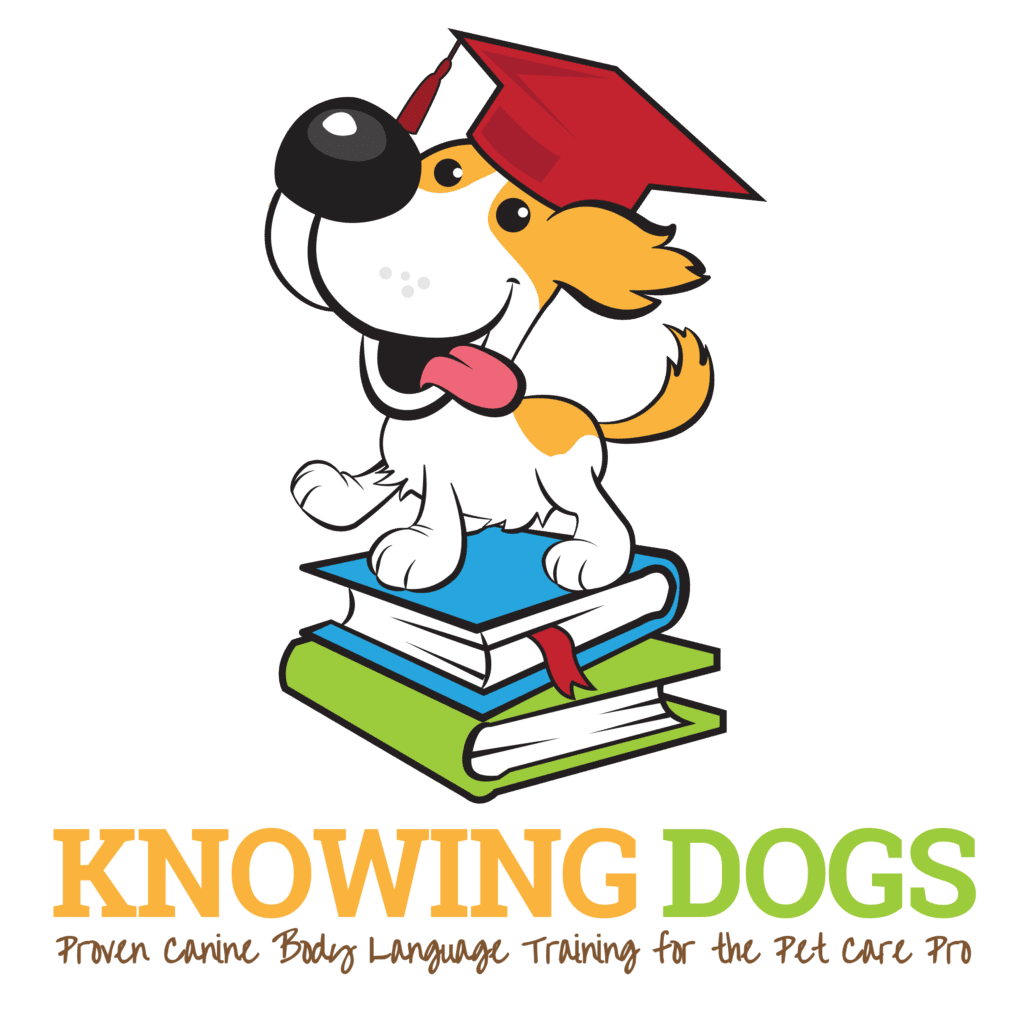 Knowing Dogs Online
Get Knowing Dogs and have peace of mind that your team truly understands the heart and soul of your business (the dogs!!) Knowing Dogs provides your team with comprehensive training on dog language (101) and group play (201) and helps them better communicate with the animals in your facility's care (and each other!). Plus, your team will gain the skills they need to avoid unnecessary injuries, stop chaotic behavior, and provide a fun and playful environment for dogs.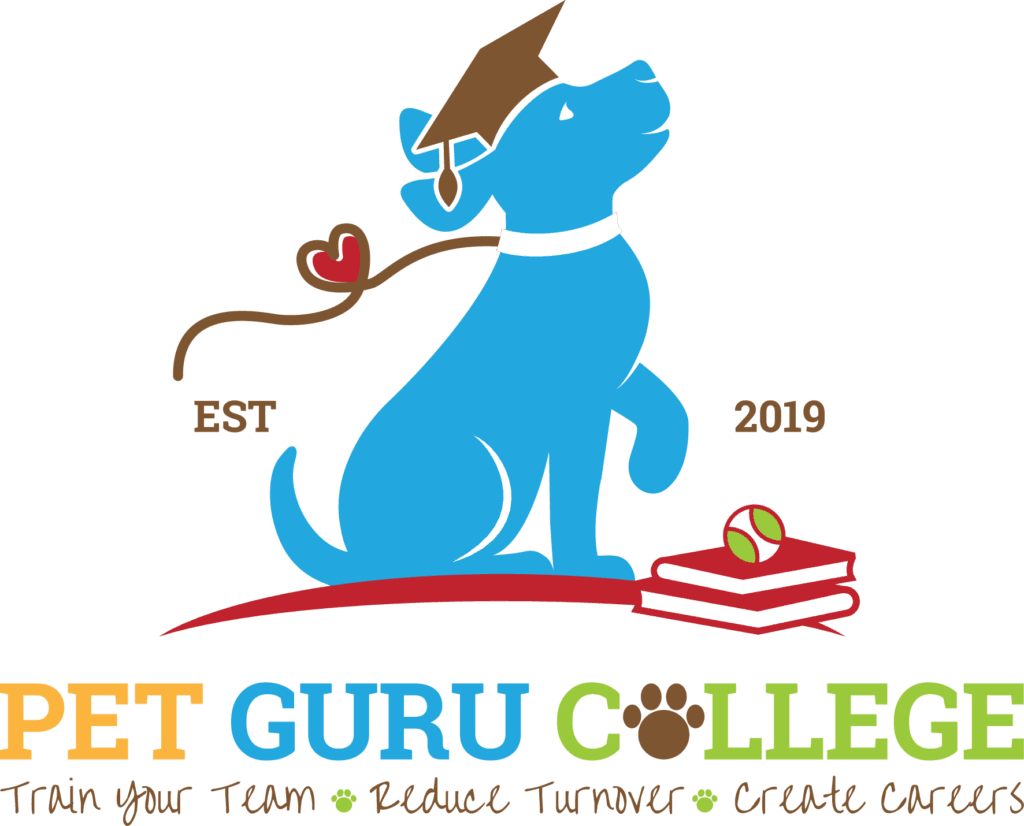 Pet Guru College
Get Pet Guru College and set your Client Care, Daycare, Enrichment and Lodging Counselors apart from your competition by offering customized, role-specific continuous staff training. Unlike anything on the market today, Pet Guru College does the hard work for you by onboarding employees faster, reducing payroll training hours, and contributing to a fulfilling and enjoyable work environment, while providing coveted shortcuts and samples that simplify the process of creating tested and perfected S.O.P.'s. Pet Guru College INCLUDES Knowing Dogs.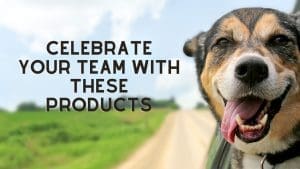 Daycare 2.0/Enrichment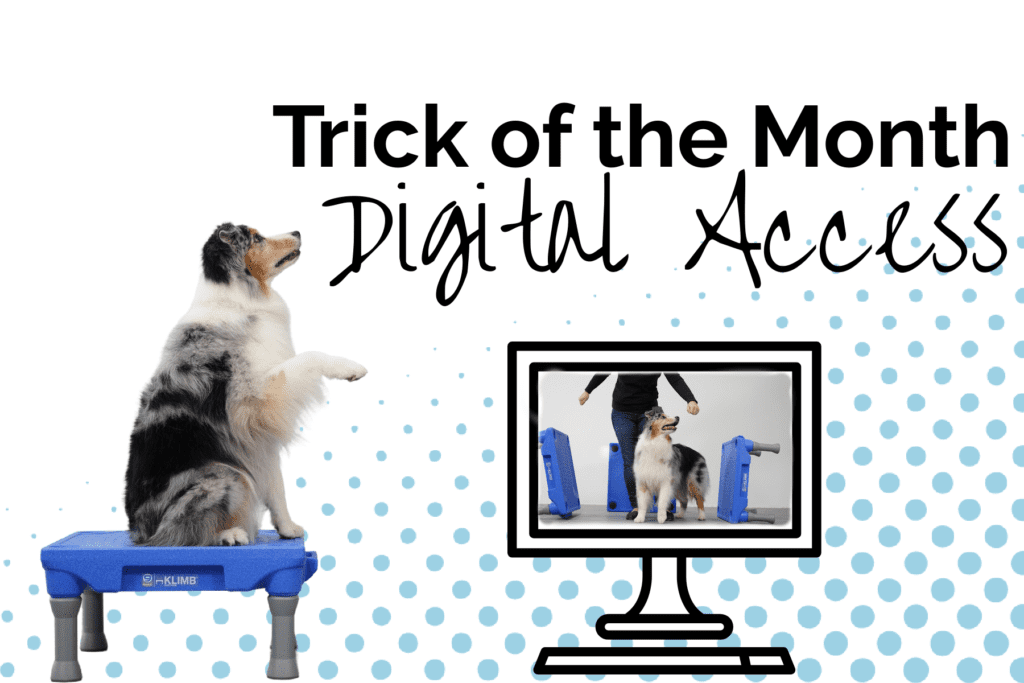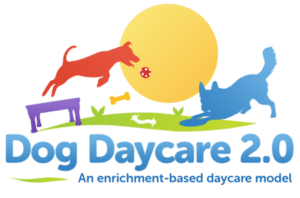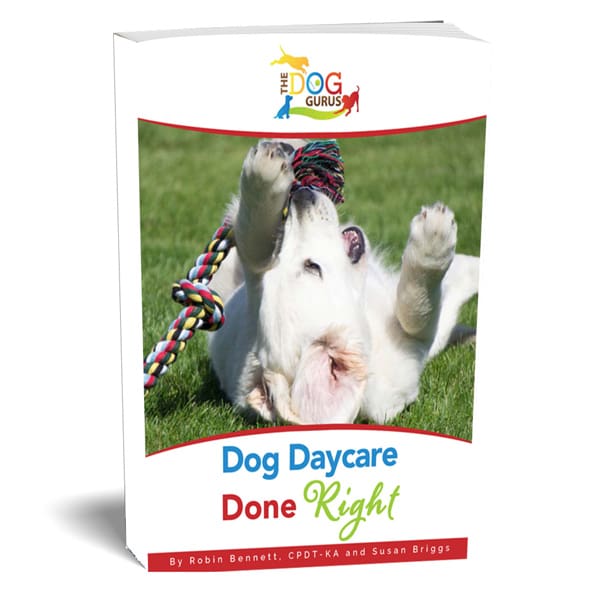 Trick Of The Month
This is a ready-to-go, revenue-boosting subscription service you can add to your current monthly services or offer as a standalone product to create a new income stream.  Trick of the Month gives you everything you need to provide a fun, engaging trick to teach to the dogs in your center for an entire year (plus a few extra tricks to sprinkle in for special occasions)! And the best part? We've done all the heavy lifting for you!
Dog Daycare 2.0 Toolkit
This is a Digital Implementation Guide that Includes our 70 page How To Implement Dog Daycare 2.0, an Enrichment-Based Model of Daycare pdf; Daycare 2.0 Implementation Companion Workbook; Done-For-You Resources and Templates; Pre-Designed Floor Plans; Schedules and Pricing Guides; Marketing Material for your email lists, social media, and newsletters; A detailed Guide to Teaching Many Different Enrichment Activities
Dog Daycare Done Right
This PDF book on Dog Daycare 2.0 provides a brief overview of this new model of dog daycare and why everyone should implement it.
Online Courses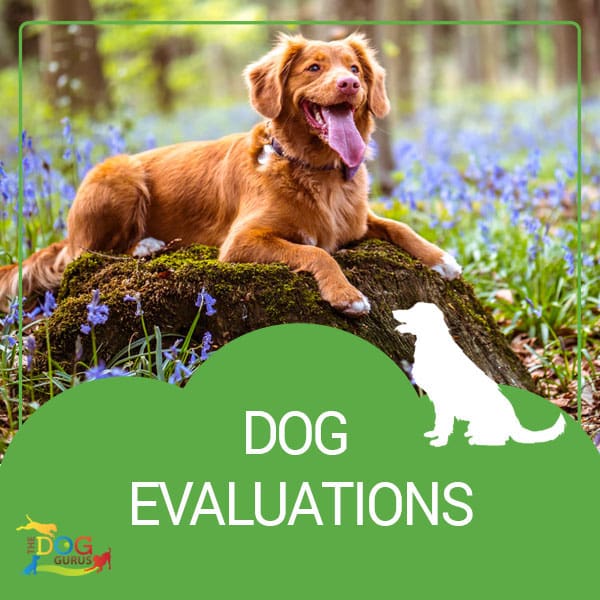 Dog Evaluations
With The Dog Gurus evaluation forms and customizable templates, evaluating dogs for social playgroups just became a walk in the park. This online course is ideal for pet care center owners, new operators, and anyone providing off-leash dog play groups with a safety-first mentality! Approved for 7.75 CEUs for CPDT.  Approved for 6 CEUs for PACCC.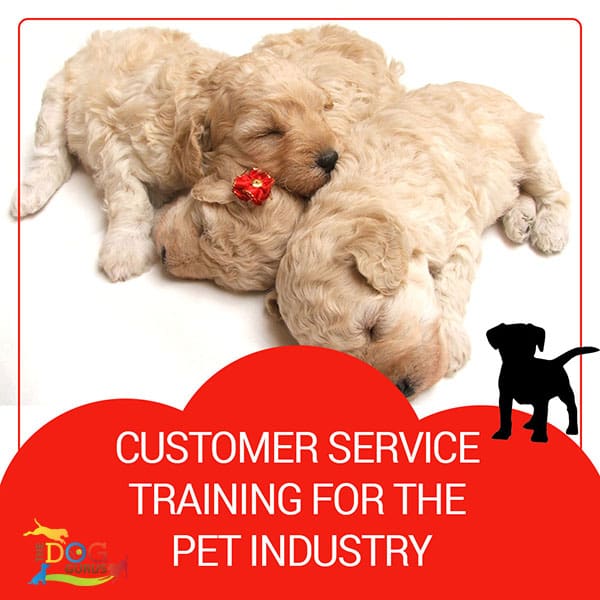 Customer Service
We know how much you value the four-legged friends and their owners, so let's make sure they feel it, too. Set your business apart from the competition by creating a company culture that fosters exceptional employee performance and delivers unbeatable customer experiences. With our training, your pet care business will develop a loyal following of devoted customers—and in turn, help make your business more profitable.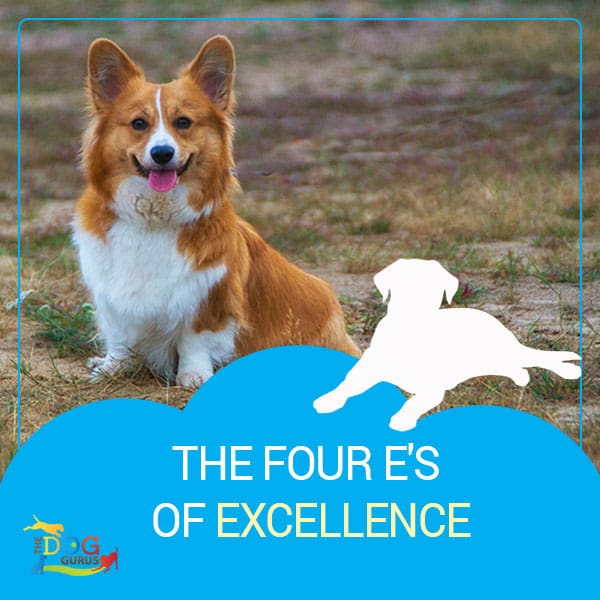 Four E's of Excellence
The success or failure of off-leash play operations hinges on comprehensive policies and procedures that focus on: Environment, Evaluating Dogs, Education, and Excellent Operations. Spend six weeks going through the Four E's of Excellence.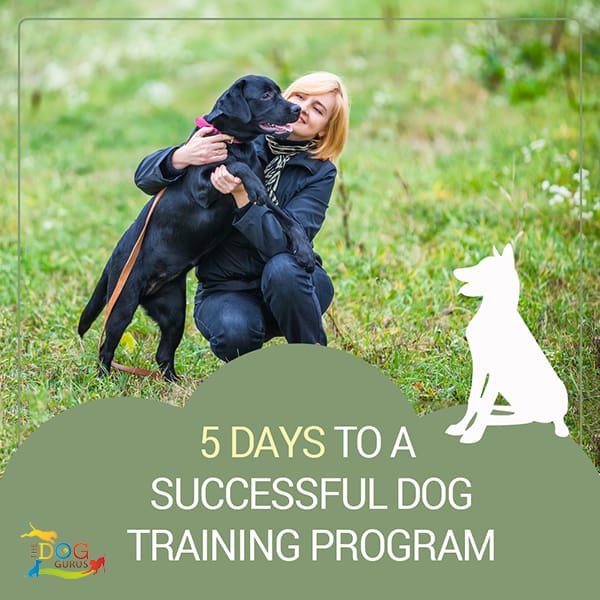 5 Days to a Successful Dog Training Program
Learn how to add dog training revenue to your business. This course will help you determine the best programs for you facility, develop a program you can implement quickly, and walk you through the steps of hiring a qualified trainer. Continue to offer the service and standards your customers have come to expect with the addition of a successful dog training program in as little as five days.
Canine Body Language and Behavioral Resources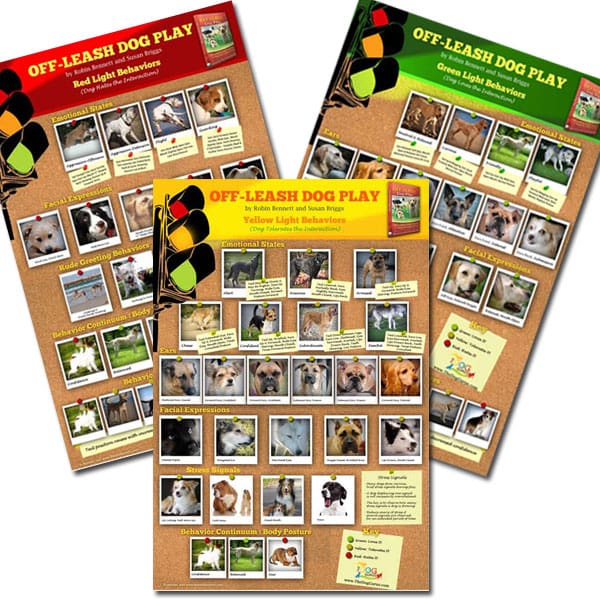 Canine Body Language Posters – 24×36 Poster Set
Educate and impress your customers with any of our three easy-to-frame posters that visually demonstrate and categorize body language signals into levels of importance. Choose from either 24″ X 36″ posters or 8 1/2 x 11 digital downloadable size. Based off Robin Bennett and Susan Briggs' popular traffic management signal system described in their book, Off-Leash Dog Play.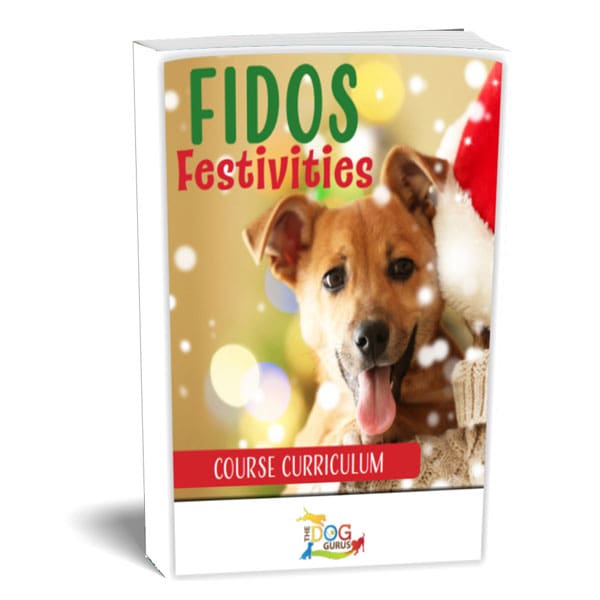 Fido's Festivities
Don't let a slow season put a halt to your revenue momentum. Fido's Festivities is the go-to guide to immediately start a fun dog training class that will draw people when you need it most. With pre-planned activities for each week, we've done the heavy lifting for you. Simply get the class on the calendar and get people in the door. The curriculum is already done for you.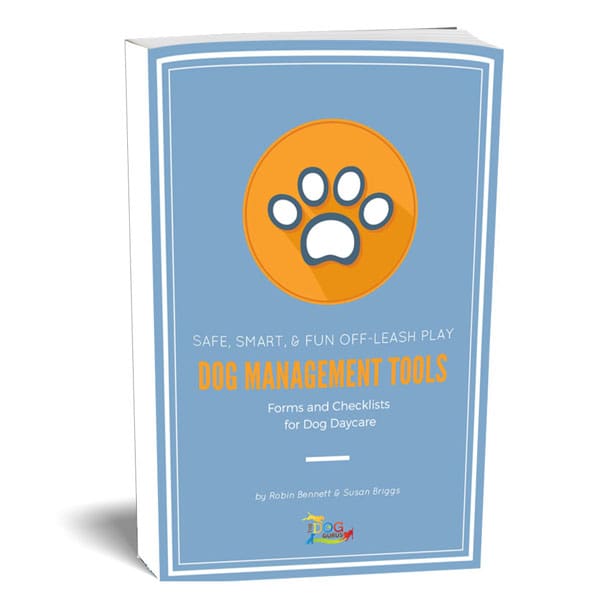 Dog Management Tools
Nine of our most popular dog management tools and resources consolidated into one easy -to -download PDF for your convenience. Includes: Off-Leash Play Application Form; Off-Leash Play Evaluation Checklist & Instructions; Playstyle Management Chart; Existing Dog Assessment Checklist & Instructions; Dog Incident Checklist, Report & Instructions; Problem Behavior Management Guide; Dog Fight Policy & Checklists; How Do Your Playgroups Measure Up Document; and, Red, Yellow and Green Chart.
Facility Operations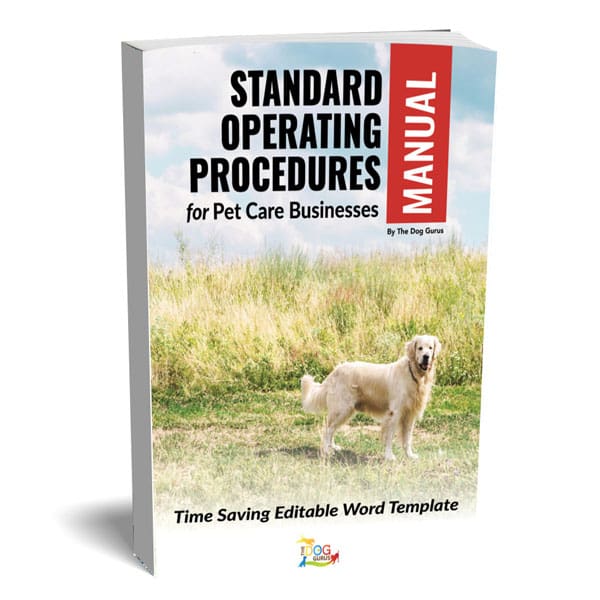 Operations Manual
Creating Standardized Operating Procedures (SOP's) for your business is an essential element to ensuring the financial and operational success of your business. This 100-page SOPs manual is curated from industry best practices and provides a customizable template so you can easily add or change details within the content to suit your specific operational procedures.
Staff Management Resources
Our most popular Staff Management Tools packaged into a single PDF. Includes: Interviewing for Quality Hires; Leadership Exercises; Playgroup Staff Guidelines (Leader Role & Daily Schedules; Daycare Counselor Performance Checklist & Instructions (Experienced & New Employee versions); New Staff Training Bonus; and, a Powerful Communication Skills Worksheet.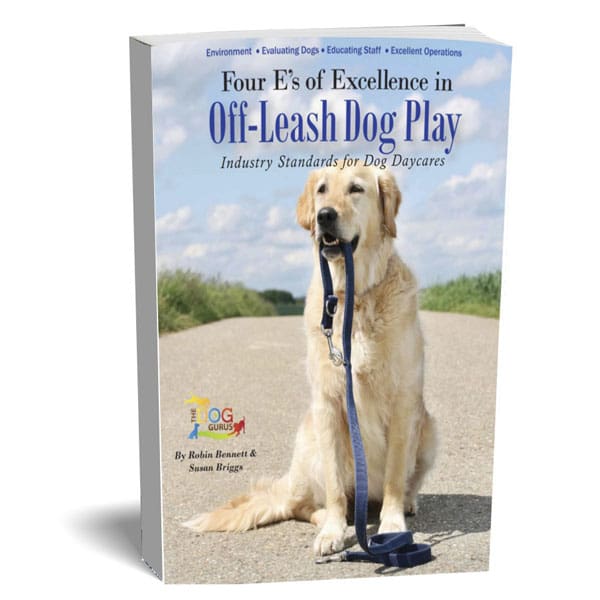 Four E's of Excellence: Digital Download
Operate a dog daycare or off-leash playgroup that stands apart from the rest with our Four E's of Excellence: Environment, Evaluation, Education, and Excellent Operations. With updated checklists and guides, you'll get proven practices from top-industry leaders that allow you to run your business efficiently and effectively!  Also included in your purchase you will get the minimum standards for Lodging, Dog Training, and Spa Services!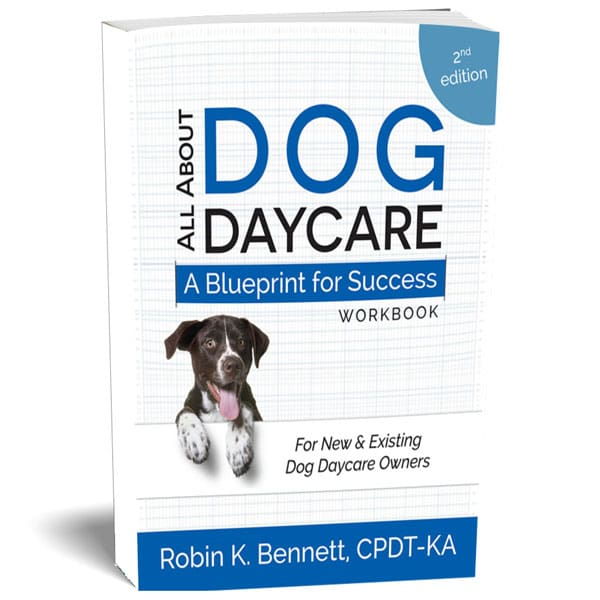 All About Dog Daycare Workbook
The All About Dog Daycare Workbook is non-negotiable for pet care owners looking to organize ideas and track completion of important action items. Pulled from the book All About Dog Daycare… A Blueprint for Success, this is the accountability tool necessary to move forward with your dream of operating your own daycare.
Finances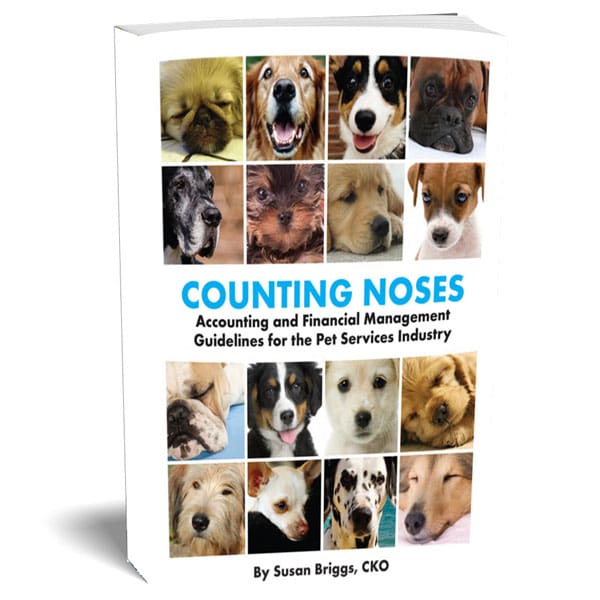 Counting Noses
Formatted into an easily accessible and digestible ebook, Counting Noses, is the only financial and accounting resource customized to the pet industry. Comprehensive content written for small business owners to be confident managing their own business finances.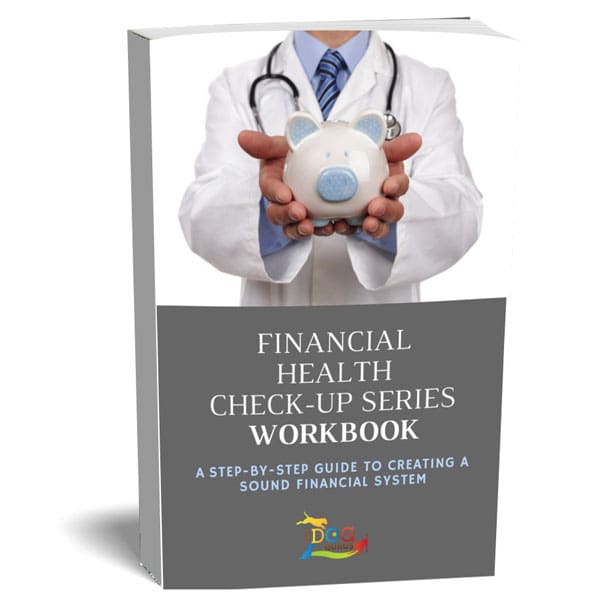 Financial Health Check Up
The Financial Health Check-up Series workbook is a step-by-step guided process to ensure a healthy financial structure for your business. Digest and implement the information at a pace that makes sense for your particular business and lifestyle.
Pet Parent Resources
Showing 1–12 of 49 results